Cadillac's new Spotify app doesn't need your phone [Updated]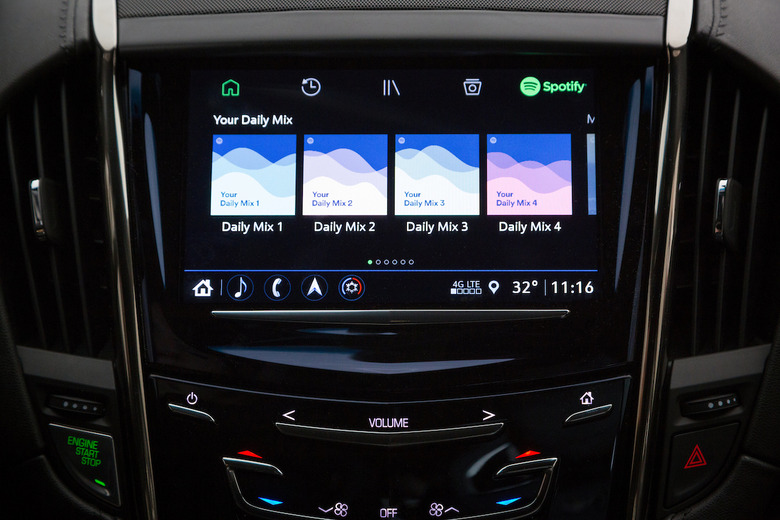 Spotify and Cadillac have cooked up a new music app, baking the streaming music service into the dashboard of cars like the 2019 CT6 without requiring a tethered smartphone. The new Spotify app for Cadillac not only supports all of the usual playlists and curated music that the service offers on an iPhone or Android device, but can also tap into the cars' embedded 4G LTE connection for standalone use.
Cadillac has already supported Spotify, of course, though not as a native app. Until now, you'll have needed to pair your smartphone either via Bluetooth or a USB cable and stream from there; alternatively, with Android Auto or CarPlay, you could access it through Google or Apple's custom car UI. However, the Spotify software itself was always running on the phone.
With this new, free app, it's based on the Cadillac infotainment system instead. That comes with a few benefits, not least what looks to be a much improved interface for use while driving. Clearly related to the current mobile and desktop apps, the new UI has shortcuts to Home, Recently Played, Library, Browse, and Mini Player across the top.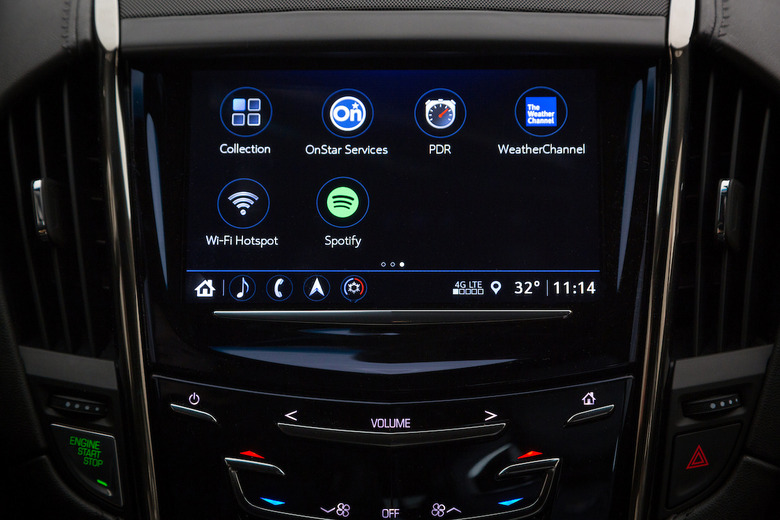 Underneath, there are large, finger-friendly thumbnails for playlists. That includes Spotify's Discover Weekly, Release Radar, and Your Daily Mix, all of which will update on the same schedule as per Spotify's other clients. In addition, though, there'll be new custom playlists and recommendations "specifically geared toward the drive," the company promises.
For instance, since it knows you're in the car, it'll apparently recommend more road-trip-friendly tracks, or even songs which could be good for a singalong. Spotify playlists and artists can be set as preset stations in Cadillac's system, alongside traditional presets like FM and SiriusXM radio stations. There's also integration with the driver display in the instrumentation binnacle, an area third-party platforms like CarPlay don't usually get to expand to.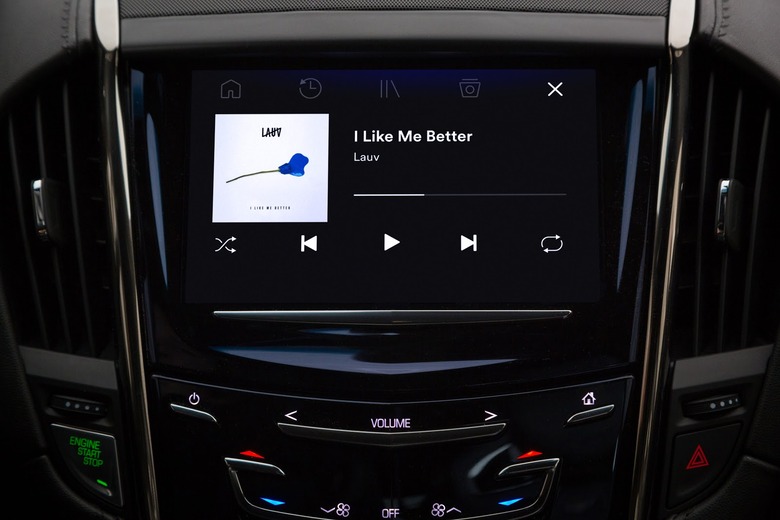 As you might expect, this doesn't all come free. For a start you'll need a Spotify Premium subscription in order to log into the app. Update: Spotify has confirmed that you'll need an active data plan for your car, since it relies on the 4G LTE Cadillac bakes in. New buyers get a 3 month / 3GB trial – whichever comes first – and after that you can add the vehicle to either a new plan or to an existing AT&T data plan.
The Spotify app for Cadillac is available now, if you have an XTS, CTS, ATS, CTS-V, or ATS-V. It'll also be available on new Cadillac models, including the 2019 CT6 – and its CT6 V-Sport variant – that was announced earlier today. You'll need to be in the US in order to download it, mind; it's located under the "Collection" icon in the Cadillac infotainment menu.