Cadillac signs-up Siri but cold on CarPlay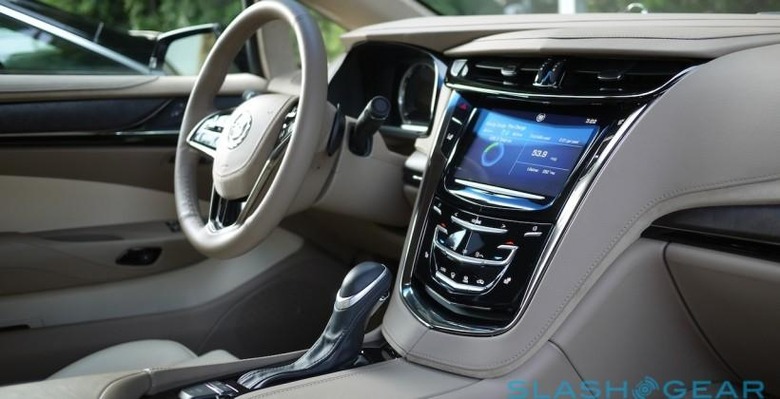 Cadillac will add Siri Eyes Free support to its CUE infotainment system later this year, but still shows no signs of jumping on the Apple CarPlay bandwagon, seemingly reluctant to allow iOS a foothold on the dashboard. The new version, which will be offered on 2015 Cadillacs from midway through this year, will also include text-to-speech.
That will allow smartphones – not just the iPhone – that support the Bluetooth MAP profile to read out incoming text messages through the infotainment unit. Meanwhile, preset responses can be sent back, though they can only be created while the car is in park.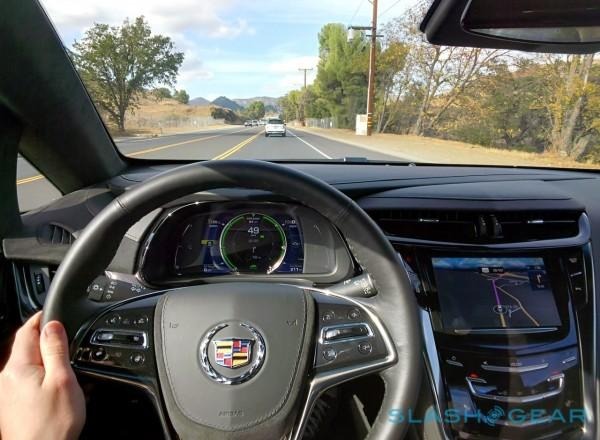 There'll also be CUE Collection, for third-party apps from Slacker Radio, iHeartRadio, NPR, and others, all accessed through the system's 8-inch touchscreen. OnStar LTE will be included, supporting sharing the 4G connection between up to seven WiFi-tethered devices.
Siri Eyes Free allows Apple's virtual assistant to be summoned using a control on the wheel, and voice-controlled features like calls, messaging, Apple Maps directions, calendar information, and more to be used without the iPhone's display activating. Linked either via a cable or over Bluetooth, it'll work with iPhones running iOS 6 or iOS 7.
Confused by CarPlay? Let SlashGear navigate you through Apple's infotainment strategy!
However, it's still not CarPlay, Apple's most recent push to stake a claim on the dashboard. That system outputs a specially-customized interface to the car's own display, and allows a subset of iOS apps to be used with the native controls already on the center console and wheel.
In fact, Cadillac told us last year that while it would embrace select features like Siri, it was reluctant to hand over control of the infotainment screen to Apple in its entirety. Although GM stablemate Chevrolet is on the list of marques set to support CarPlay, Cadillac is conspicuously absent.