Cadence 4-bit Wall clock debuts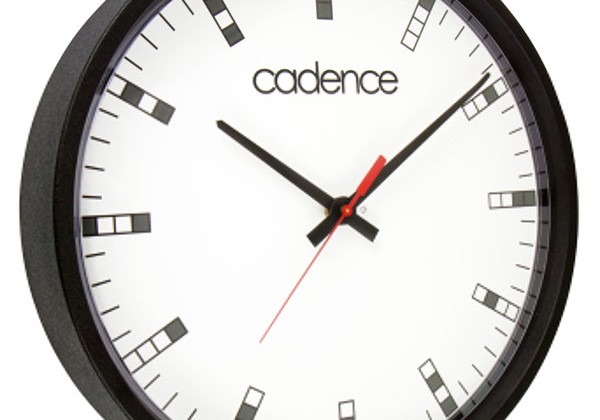 I bet you remember that Cadence 4-bit watch that we talked about while back, we even gave a few of them away to readers. Cadence is back with the sibling to that watch you wear for those that can't bring them to wear a wristwatch even if it is geeky cool like that Cadence watch. This new product is the Cadence 4-bit Wall Clock. It is very similar in design to the wristwatch with rows of four blocks for numbers.
Like the wristwatch, the shading of those four blocks tells you what the time is and represent numbers based on binary numbers. The clock has a 13.25" diameter face and a shatter resistant polycarbonate crystal. The movement is battery-powered quartz. The power source is a single AA battery and the clock is made here in the US.
The watch will hit pre-order at the end of June for $68 and pre-orders get a 40% discount. "Following enthusiastic response among computer geeks in regards to the 4-Bit Watches, we are proud to give the home and office some attention," says Vanya Buvac, President of Cadence Watch Company. "The wall clock is subtle enough to disguise your inner geek, but stylish enough to hang proudly on you wall."