Cable Network To Offer VOD With Same-Day-DVD Service, More Money For Studio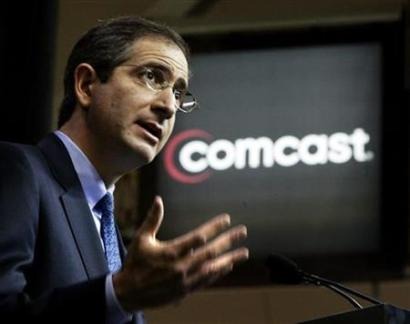 I don't care how affordable and technology breakthrough in HD VOD industry, they can't replace disc unless given same-day availability as DVD releases. Vudu got their first taste with Bourne Ultimatum in HD, now is Comcast turn.
VOD content is usually made available after one month the same movie released in DVD, it will be old news by the time it hits the VOD slot. The studio is about making more money out of any deliverable formats as long as it's well secured. VOD content is time sensitive and viewers do not get to own the content once the time frame is expired. If the movie roused their interest, they are more likely to claim ownership with physical disc, just like rental. But you can't put the theory into test unless you make them the same day they are released on DVD.
Four new movies scheduled to release in DVD this month including The Brave one starring Jodie Foster, No Reservations starring Catherine Zeta-Jones, Rendition starring Reese Witherspoon and Oscar-nominated Michael Clayton starring George Clooney, will be also available on Comcast VOD in HD with same-day DVD service. Cablevision also launched their DVD-VOD service with similar same-day feature on coming soon American Gangster and Elizabeth: The Golden Age with the exception that it's on SD.
[via reuters]