B&W P5 Headphones Unboxed, First-Impressions, Creeping Into Apple Stores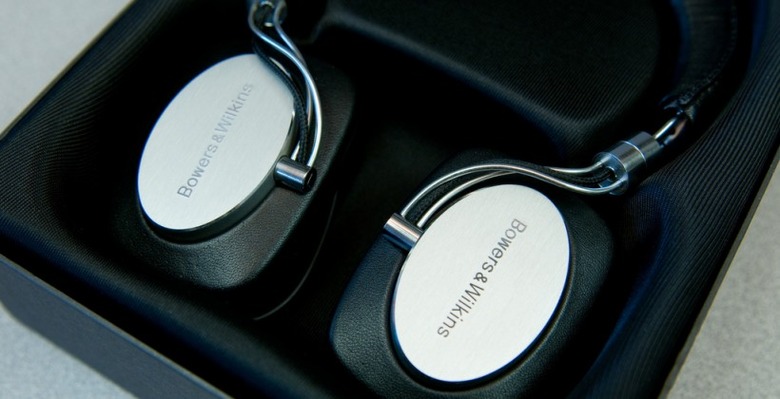 When a high-end, respected speaker manufacturer like Bowers & Wilkins decide they're going to funnel some of their magic into headphones, the audiophile world can't help but perk up.  Announced late last year, the B&W P5 headphones have only just shown up – though not in stock – at the Apple Store, but over at Head-Fi they've a set of production samples to unbox and generally play with.
First impressions are of superlative build quality with excellent attention to detail and fit.  As for audio quality, turns out the P5's may show up the limitations of your iPod's DAC; performance is great from an iMac, decent through an iPhone or iPod shuffle, but there's talk of the iPod classic sounding muddy.  Meanwhile other people suggest the P5's don't feel as "grippy" on your head as rival sets, while they can also leave your ears feeling very hot.
More photos of the B&W P5 headphones here.  Apple are currently listing them for $299.95, though there's no indication of when they'll actually be in stock.  However, another Head-Fi forum member says they have stock in Apple's London store, so it might be worth ringing around.
[Thanks Phil!]