Buying a Pixel 2 today? You might want to skip Google's pop-up stores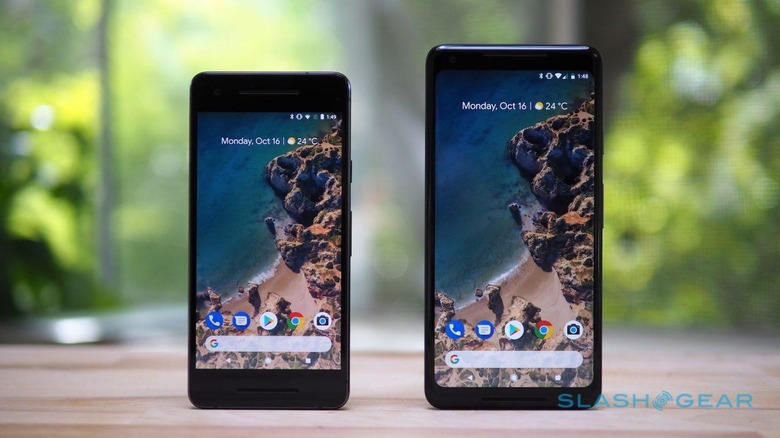 Today is a day the Google faithful have been waiting a couple of weeks for. The Pixel 2 officially goes on sale across the US today, though unfortunately, your options are limited if you're looking to buy, thanks to an exclusivity deal the big G has struck with Verizon. At least Google's got those pop-up stores in Manhattan and Los Angeles you can visit, right?
Not so fast. According to a new write up from The Verge's Chris Welch, Google's pop-up stores should be the last place you visit in your quest to acquire a Pixel 2. Welch visited the store in Manhattan today, and though he said that the store was nice enough, there we a few problems when it came to actually purchasing his phone.
For starters, Welch writes that Google seems to have recruited an authorized Verizon retailer to handle the checkout and activation process in its pop-up stores. This, importantly, means that you aren't buying from Verizon itself, but a third-party company that sells Verizon phones and plans – in this case, it's a company named Victra. Normally, that may not be an issue for some people, as these retailers have brick and mortar stores themselves, along with a direct line to Verizon to assist with things like returns and activation issues.
The big problem here is that these stores in Manhattan and Los Angeles are temporary affairs. Should you decide to return your Pixel 2, you'll need to visit that pop-up location, and if you have the misfortune of realizing the Pixel 2 isn't the phone for you after the stores shut down, you're going to go through the returns process over the phone. If these were being sold by Verizon-employed reps who have access to Verizon's sales systems, you'd be able to return them at any Verizon store in the country.
That's a big enough reason to avoid Google's pop-up stores, but then Welch discovered that these locations are actually charging $30 more for each Pixel 2 model. Though he was able to point out this discrepancy and ended up paying the normal price Verizon is charging, it sounds like a trip to one of Google's pop-up stores isn't worth the time, at least not to buy a Pixel 2.