Buy the original, 47-year-old Star Trek phaser for $60k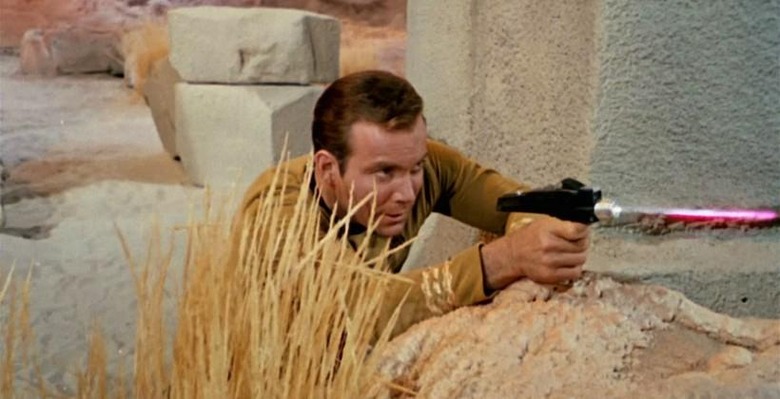 Star Wars may have those sweet lightsaber weapons, but Star Trek will always have phasers, which are... kind of cool? Well, never mind that, if you're a big fan of the original Star Trek TV series, you better get yourself to Los Angeles quick, as an original prop phaser is going to be auctioned, and it's expected to sell for at least $60,000. Now 47 years old, the phaser was used by William Shatner's Captain James T. Kirk, and is one of only two that still exist.
The auction is being carried out by Los Angeles' Propworx, who also valued the prop at $60,000, in part due to its detailed history. This exact phaser was first used on a Star Trek episode that debuted in March 1968, putting it at the end of the second season. After the series was cancelled in 1969, most props and set pieces were thrown away, but this item made its way into the hands of a private collector.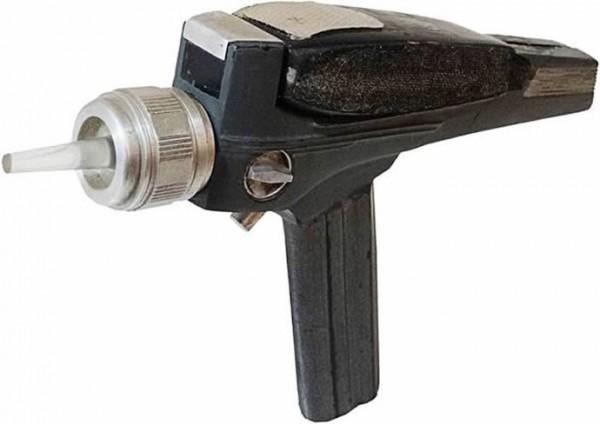 Made of fiberglass, the phaser has been described as looking much less real in person than it did on TV, something that can easily happen after 50 years of time. Admittedly the $60,000 estimated value seems a little on the low side for an item from such a culturally important show like Star Trek.
It seems even lower when remembering that a phaser rifle prop, also from the original series, sold for over $230,000 back in 2013. A few years before that, a Ressikan flute used by Patrick Stewart's Captain Jean-Luc Picard on Star Trek The Next Generation was valued at $800 – $1,200, but was bought for $48,000. Either way, someone will be paying a lot of money for a 47-year-old toy phaser.
VIA Geek.com