Buried babies with human skull helmets exhumed in Ecuador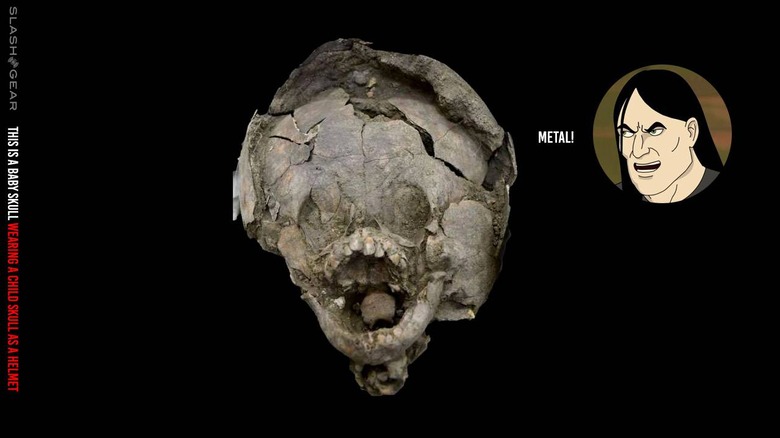 A report here in November of 2019 showed the first and only known example of juvenile crania used as mortuary headgear. The skulls of young humans were placed on the heads of what were likely already-dead infants for their burial. These infants with human skull helmets were interred in their burial mounds at a ritual complex on the central coast of Ecuador for approximately 2100 years before they were dug up by researchers.
As noted by the paper published in mid-November, 2019, researchers exhumed the two sets of infant remains in an excavation between 2014-2016. The bodies – amongst 11 others sans-skull-helmets – were found in and amongst two burial mounds on the northern perimeter of the complex Salango. At this time, these are the only examples of this specific funeral rite in the known history of the world.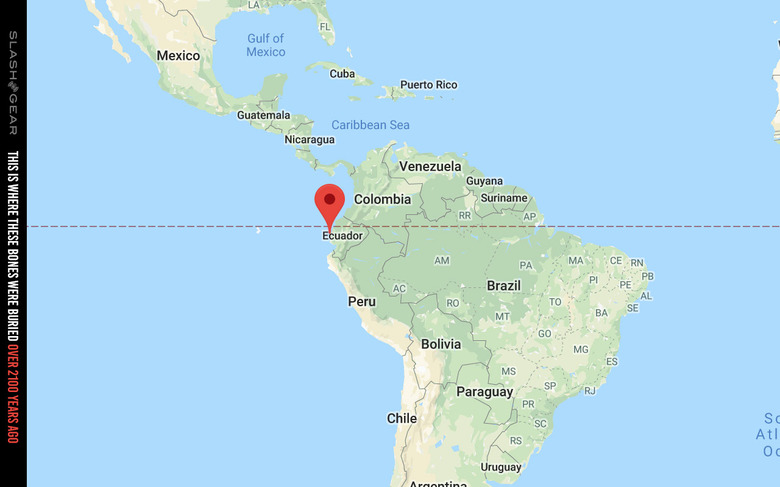 All crania exhibited lesions associated with bodily stress, as you'll see in imagery above and below. One of the infant skeletons found was estimated 6 to 9 months old at their time of death, while the other was around a year and a half old. The younger infant wore the skull of a child between 2 and 12 years at time of death. The older body wore the skull of a child estimated to be between 4 and 12 years at death.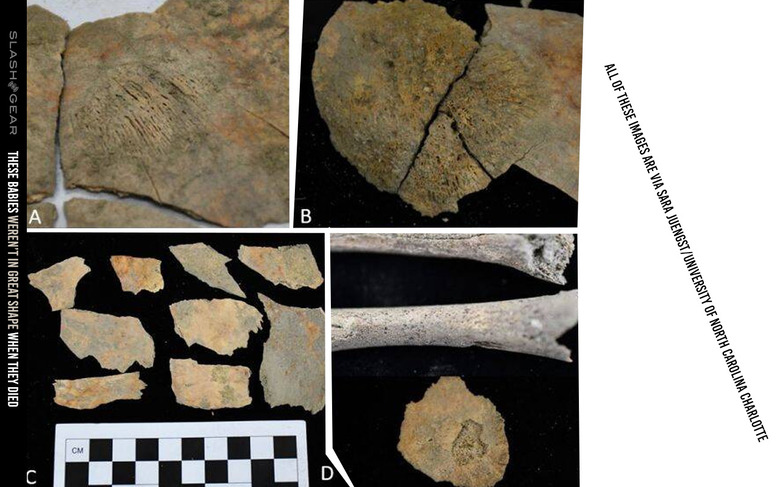 One of the two babies with skull hats had a seashell and a hand phalanx bone crunched between the top of their skull and the interior of their skull hat. Researchers suggested that the skulls were likely still covered in flesh when placed on the heads of the babies. Flesh keeps the skull held together when it's in as bad shape as this, after all. Researchers showed that the babies' faces "looked through and out of the cranial vault."
The area where these infants (and the full pack of 11 bodies) were found was covered in volcanic ash not long before the burial took place. Researchers suggested that it was possible that "the treatment of the two infants was part of a larger, complex ritual response to environmental consequences of the eruption." As is often the case archeological hypothesis, "more evidence is needed to confirm this".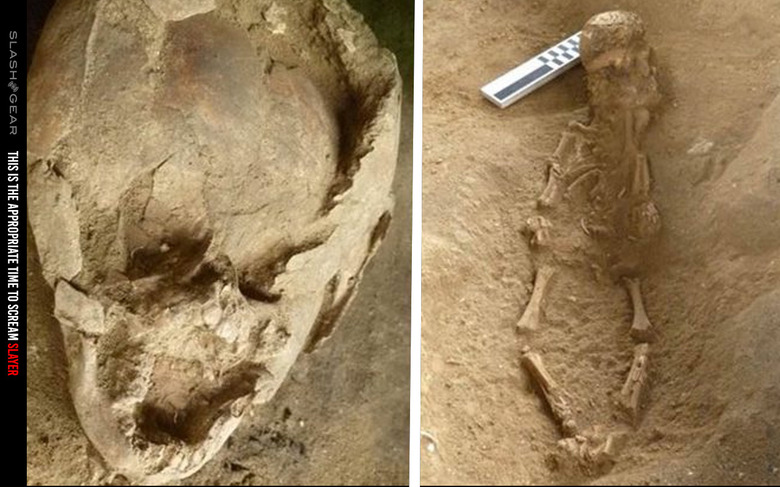 For more information on this subject, see the study "Unique Infant Mortuary Ritual at Salango, Ecuador, 100 BC", as published with code DOI:10.1017/laq.2019.79 by Cambridge University Press on November 12, 2019. This paper was authored by researchers Sara L. Juengst, Richard Lunniss, Abigail Bythell, and Juan José Ortiz Aguilu. Juengst and Bythell are from the Department of Anthropology, University of North Carolina – Charlotte, while Lunniss and Aguilu hail from the Technical University of Manabi, José María Urbina Avenue, Portoviejo, Ecuador.