BumpTop Adds Exclusive Multitouch Gestures To 3D Desktop [Video]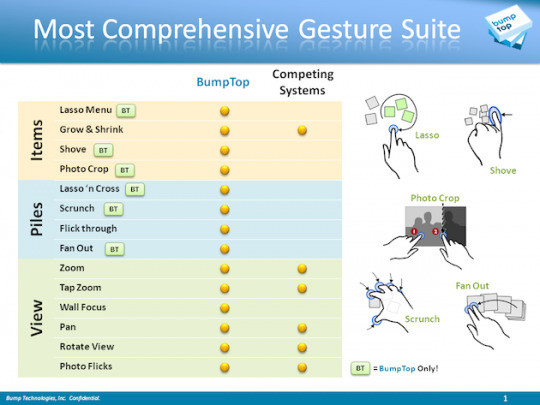 One of the most frequently quoted reasons for the Tablet PC not gaining as much traction as many inside Microsoft expected it to was that the company failed to make Windows' UI sufficiently finger-friendly.  Windows 7 should improve that somewhat, but Microsoft could do worse than acquire BumpTop: the company has added multitouch touchscreen support to its 3D desktop system, with far more gestures than we've seen on rival products.
Video demo after the cut
Those gestures start with the basics – like pinch-zooming, flicking photos, panning and rotating – and then add in fanning, scrunching and lasso'ing.  There's also a neat cropping gesture – pin the part you'd like to keep with one finger, then drag in the edges you'd like to crop with another – and a dual-finger fanning motion.
To use the new gestures you'll need a copy of BumpTop Pro, at $29, and of course some sort of notebook or desktop that offers a multitouch-capable touchscreen.  Tricky to find right now, but if you wait until after October 22nd when Windows 7 finally arrives, we've a feeling there'll be plenty of manufacturers lining up to offer you a suitable machine.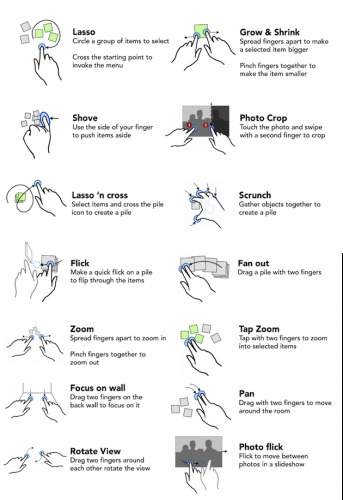 [via TechCrunch]