Buick ticks reversing camera option box across the board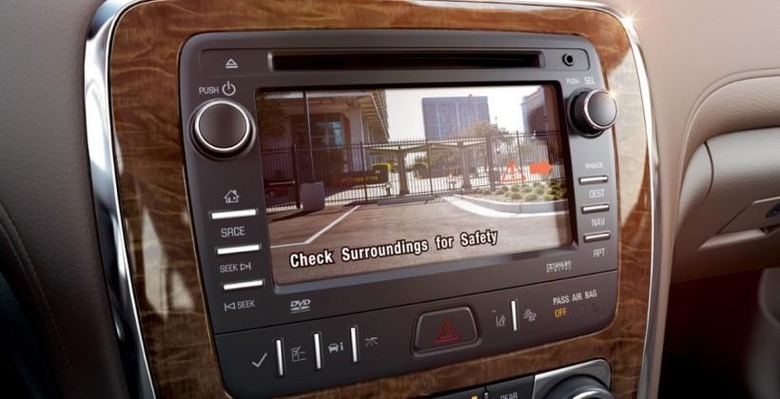 Buick is jumping the gun on rear-view camera tech, making a reversing camera standard-fit kit on all of its 2015 cars, despite NHTSA legislation not demanding it until 2018. The National Highway Traffic Safety Administration ruled back in March that all new cars, sold from mid-2018 onwards, must beam a view from behind the car to the dashboard display, as part of an attempt to cut accidents where careless reversing runs over pedestrians or causes vehicle collisions.
The NHTSA's guidelines call for a 10 x 20 foot area to be visible behind the car, with the camera automatically turning on when reverse gear is engaged. While there's no specific demand around screen size – in the Buick Regal, for instance, the display measures 8-inches – there are minimum requirements for how large on-screen objects must be.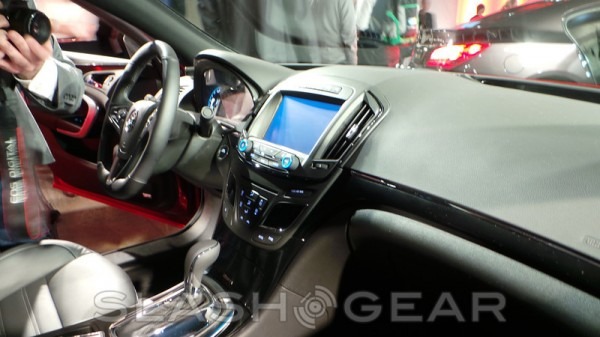 Although familiar from high-end luxury cars and SUVs, reversing cameras will be standard across the board on models from May 1st, 2018 in the US.
Buick's decision is likely to be followed by other car firms, looking to catch a jump on the regulations and continue to position a reversing camera system as a high-end perk rather than a government-mandated minimum.
What remains to be seen, however, is how quickly more mainstream vehicles – such as those from Buick's GM stablemate Chevrolet – will adopt rear-view cameras by default.
The tech will be standard across all of Buick's 2015 range, including the Verano, LaCrosse, Enclave, Encore, and Regal.