Buick adds AWD to 2014 Regal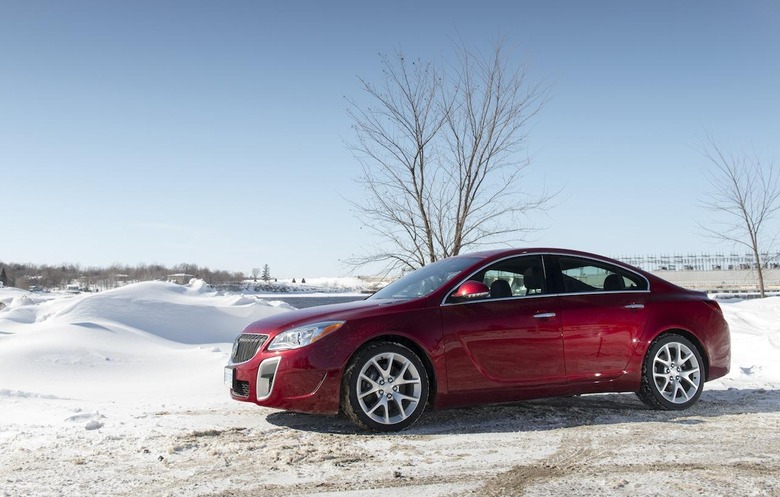 Buick has added AWD to the Regal and Regal GS, with the luxury sedan automatically switching to all-wheel drive both in the snow and ice, or when pushing hard. The system, which runs through an active Haldex module to push power to the rear wheels, can actually switch drive from front to back, or from one side of the Regal to another, with GM adding the ability to target a specific wheel if that's the one with the most grip.
That means better traction and stability on snow and ice, Buick suggests, with all four of the wheels getting power. However, when driving more aggressively, the Regal should deliver less torque steer and understeer by transferring power to the rear wheels when cornering and such.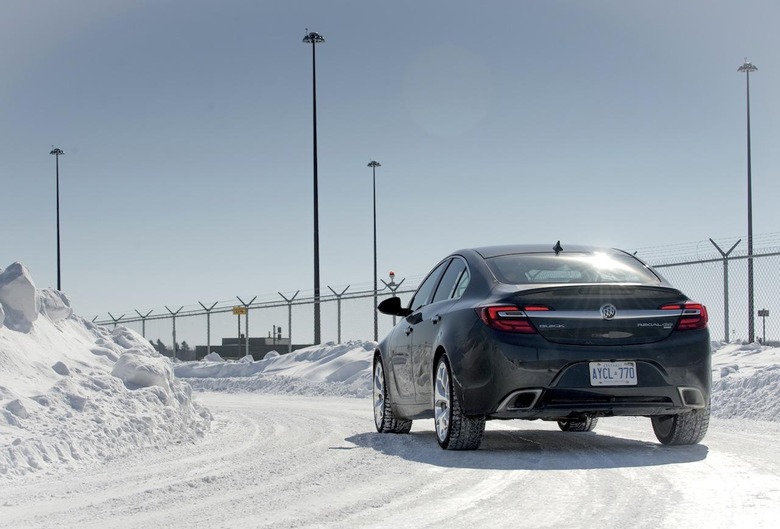 Normally, Buick's system divides up torque in roughly a 50/50 split front and rear. The Regal GS gets a little extra driver control, with Sport and GS Interactive Drive Control modes to increase rear wheel torque by up to 15-percent and making the overall AWD system more sensitive.
At the back, there's an electronic limited slip differential for quickly balancing torque left and right, which Buick also suggests has benefits for safer driving in unpredictable conditions, not just for those who want to fling the Regal around some corners.
AWD is available as an option on the 2014 Regal and Regal GS with the 2.0L Turbo engine. There's more on the car in our launch report back at the New York International Motor Show.