Today the 2014 Buick Regal has been made official, infused with new technology from start to finish and looking like a vehicle you'll certainly have to experience for yourself. This vehicle has been designed by Buick to be a "sportier and smarter" evolutionary mark in the line of successful midsize sedans. You'll find not only new technology here made to enhance the way you drive, but to enhance the way you drive safely each and every day as well.
This vehicle line works with Adaptive Cruise Control as well as – for the first time – all-wheel drive. With Adaptive Cruise Control your vehicle will be able to sense traffic ahead of it, adjusting speed and stopping the vehicle automatically while in heavy traffic. This vehicle also introduces a set of new technologies in the radar- and camera-based safety features category:
• Rear Cross Traffic Alert
• Lane Change Alert
• Side Blind Zone Alert
• Lane Departure Warning
• Forward Collision Alert
• Collision Mitigation Braking
In the 2014 Buick Regal you'll also find the next generation of IntelliLink integration – that's natural speech recognition as well as a set of controls more intuitive than ever before! The new Regal works with a more "expressive" look both inside in out – starting with new front and real styling, signature wing-shape LED daytime running lamps as well as LED taillamps, you'll also find a fully redesigned central instrument panel and console with new fashion interior trim.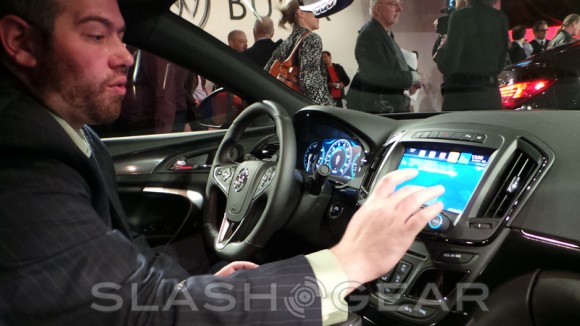 Under the hood you've got a new 2.0L turbo engine (as noted above) with 18 percent more horsepower than with what's found in the Regal Turbo. The first all-wheel-drive system you'll be working with here goes by the name Haldex. In addition to rolling out with superior use of the traction you've already got, this Haldex all-wheel-drive system will enhanced cornering with the Regal GS when driving in GS mode. That GS mode comes straight from your Interactive Drive Control System – and you're going to love it!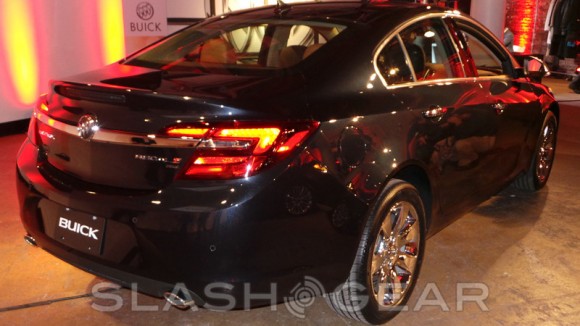 You've also got the option to work with a 2.4L engine with eAssist light electrification technology on this 2014 Regal model. You'll be working with six-speed automatic transmissions that are matched with both of your engines and you'll have a six-speed manual with your Regal GS as well – and electric power steering is featured on all models here and into the future, too.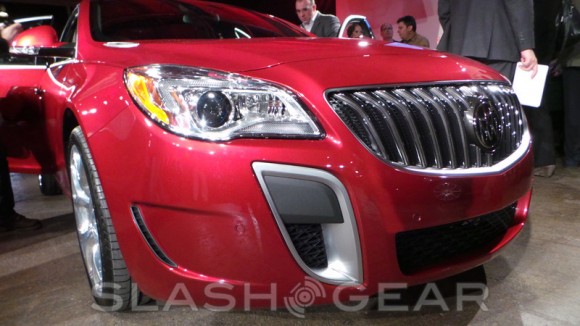 This all-new Regal is making its debut this week at the New York International Auto Show 2013. We've got our eyes on it and will be pushing more information – and more up close and personal action – to you soon! Stick with SlashGear in our Car hub as well as our New York Auto Show 2013 tag portal all week long!