If the devil is in the details, then Bugatti's Vision Gran Turismo car is truly demonic. The eye-catching concept may have been built to mark its digital counterpart's arrival in the PlayStation game, but that didn't stop Bugatti's designers from getting serious about not only what the outlandish car looks like but how it would perform on the track – even in the case of an emergency.
As we discovered when we spoke to Alexander Selipanov, head of exterior design at Bugatti, at the Frankfurt Motor Show this week, the team responsible for the car went a whole lot further than just the fun stuff.
So, while the concept might have the high-power eight-component lights for nighttime driving, a super-low chassis, and huge, sticky tires, driver safety was also on the agenda.
The doors have pop-apart hinges for easily removing them in the case of a crash, for instance. Built into the roof, meanwhile, is a helmet hatch through which the driver's headwear could be removed so that medical treatment could be applied.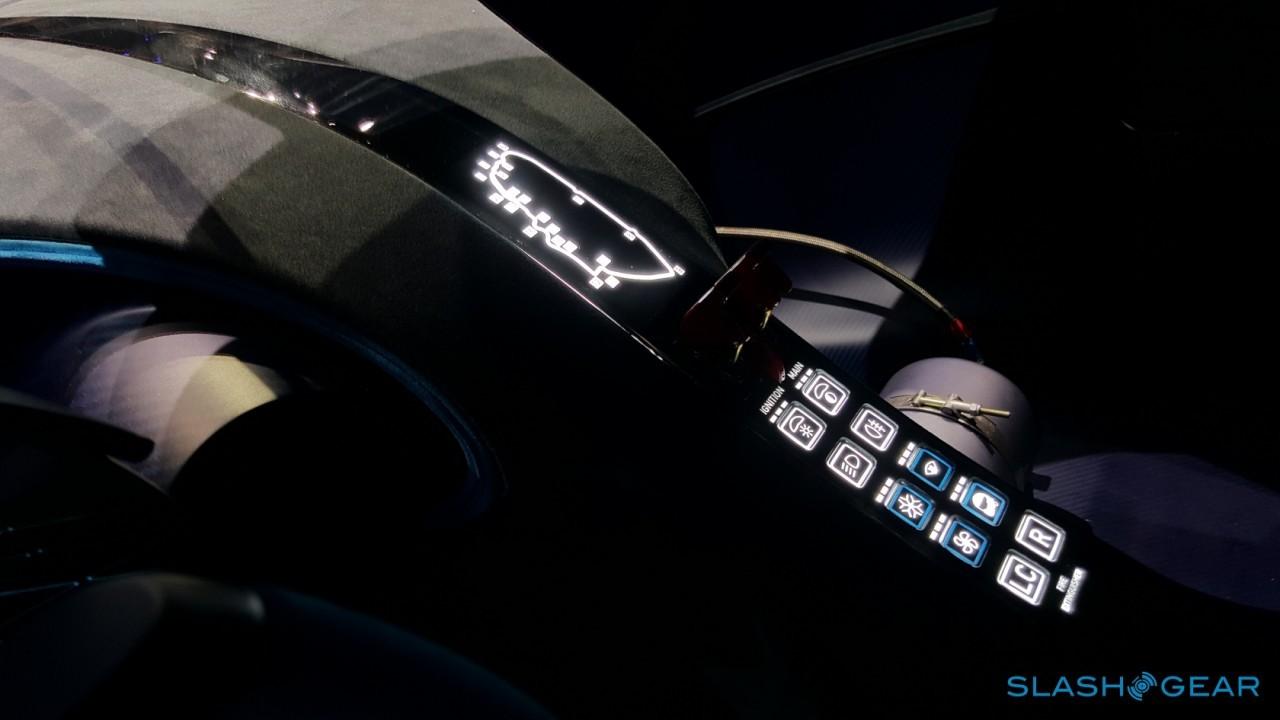 Other detailing simply goes to show how far you can take design and fabrication when you're used to building cars for billionaires. The steering wheel, shown at the top of the page, has a complete second display built-in along with a curved screen behind it.
Meanwhile, the center console is a curving, sinuous touch-sensitive panel that snakes down from the Alcantara dashboard.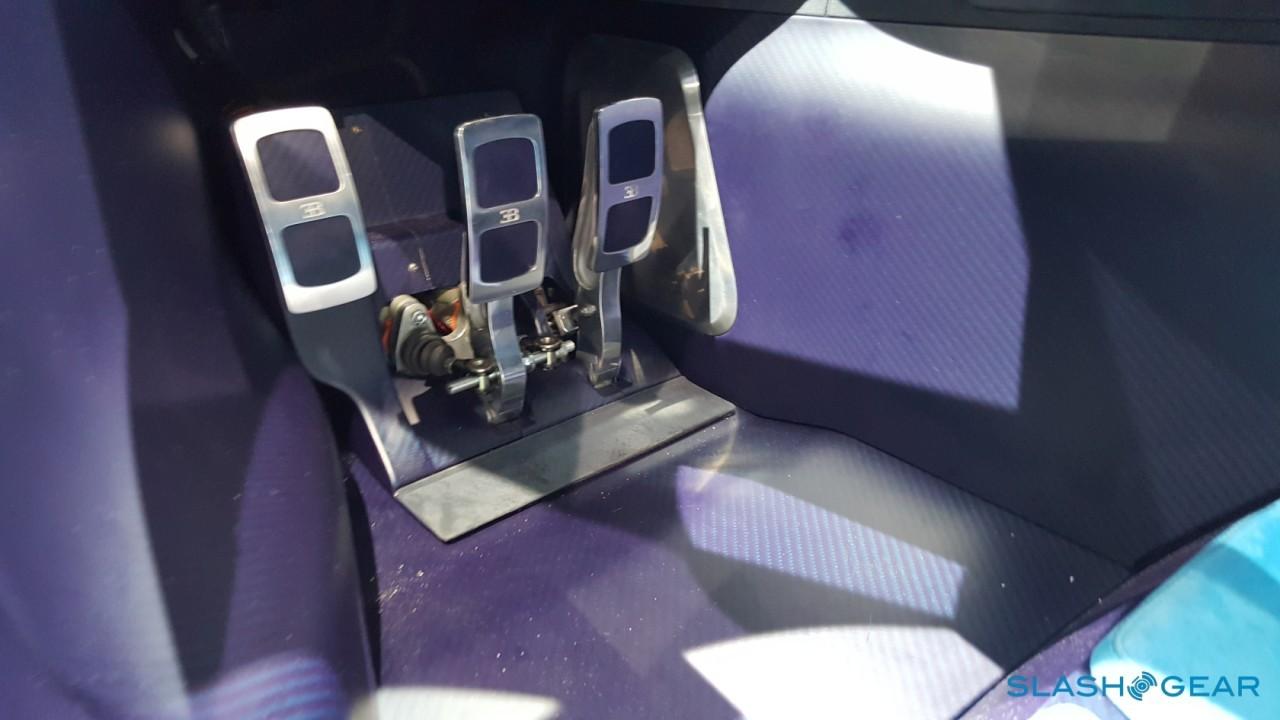 Even things few will get to see – like the pedals – have been machined, polished, and finished with the Bugatti logo.
If you're thinking that this is all a lot of effort to go to when you're not making a car for production, the important thing to remember is that this is all good practice for Bugatti's real next-gen project.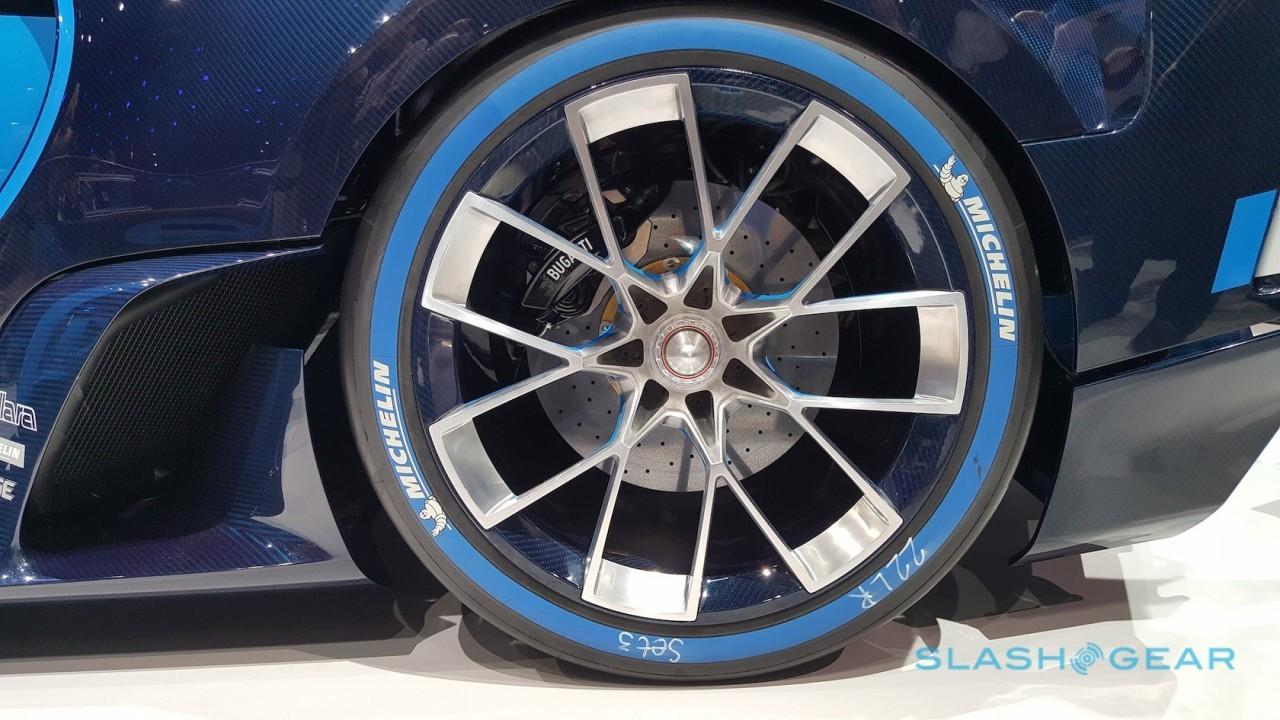 Cues from the Vision Gran Turismo are going to show up in the company's soon-to-be-unveiled hypercar replacement to the Veyron, widely expected to be dubbed the Chiron.
For now, though, we'll have to settle for the digital version of the VGT, and the more affordable convenience of a PlayStation controller.