Bugatti Chiron spied in testing: what we know so far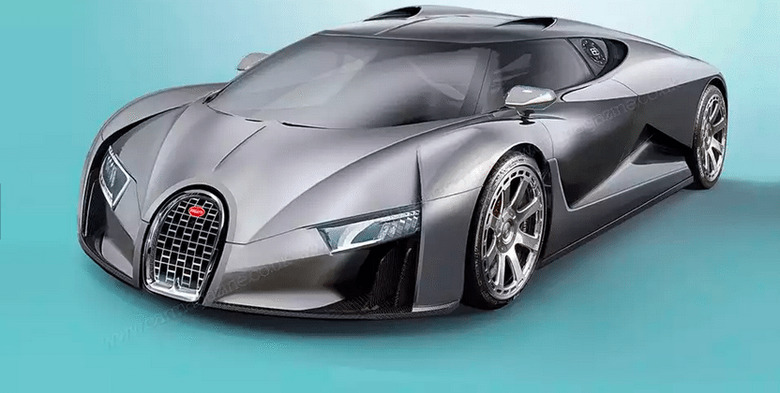 So far Bugatti has played things pretty close to the vest when it comes to specifications for their next-generation hypercar. What we know so far is that the car will be called the Chiron and it will be faster and more powerful than ever before. Recently a trio of prototypes of the car was spied in Northern Italy in matte black and the shape looks much like the rendering you see here.
Naturally the Chiron will be a two-seat car and it will boast somewhere around 1400hp or more. That is a big power number, but the car is expected to be AWD like the Veyron to help put that power to the ground.
The car is expected to use an upgraded version of the W16 engine that the Veyron used. With many new hypercars like the LaFerrari and P1 using Hybrid power, odds are the Chiron will use that too. The good new is that speculation won't last much longer.
With three prototypes in testing and previous promises of the car being unveiled in late 2015 or early 2016 we only have a few months to go. Bugatti was big on claiming the production car top speed crown and with cars like the Venom GT getting a power bump and reaching estimated speeds of 280 mph, the Chiron will need to be a screamer.
SOURCE: TopGear