Buffalo FTD-W71 7-inch USB sub-display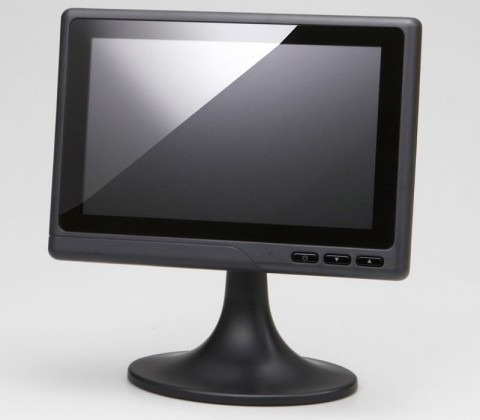 Buffalo have become the latest firm to roll out a USB LCD sub-display.  The 7-inch FTD-W71, like the Nanovision MIMO monitors and Century Japan display, is a compact desktop screen intended to give a little extra real-estate for IM windows, media players, Twitter clients and other often-glanced-at apps. 
The FTD-W71 runs at 800 x 480 resolution and up to six of them can be attached to a PC at any one time.  Since it rotates on the included stand, you can use it in landscape or portrait orientation; there's no word on whether the picture automatically flips or if, like the Nanovision displays, you have to set it manually.  You can also remove the stand altogether: there's a standard tripod screw fitting there.
Brightness is a respectable 300cd/m2 and contrast 500:1; Buffalo claim viewing angles of 120-degrees vertical and 140-degrees horizontal.  The FTD-W71 will go on sale in Japan in late January, price not yet announced.
[via PC Launches]