Budget ultraportables "don't add up" says Fujitsu manager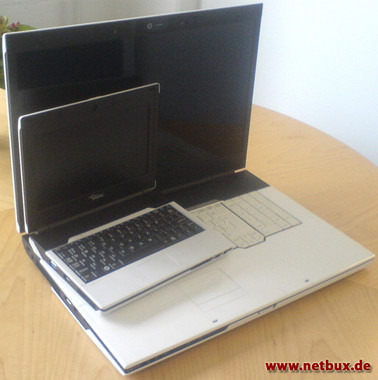 Last week shots of what purported to be Fujitsu's entrance to the budget ultraportable market showed up online, together with a rough Fall release estimation and pricing believed to be around the €400 mark.  Today, though, the possibility of such a device reaching consumers has been perhaps called into question; in New York Times article, Fujitsu's senior director of mobile product management describes the segment as having "no margin" for manufacturers to make profit.
"We're sitting on the sidelines not because we're lazy. We're sitting on the sidelines because even if this category takes off, and we get our piece of the pie, it doesn't add up.  It's a product that essentially has no margin" Paul Moore, senior director of mobile product management, Fujitsu
The piece also quotes Sony Ericsson chief executive Stan Glasgow, who dismisses the suggestion that the company is looking to compete with ASUS' wildly popular Eee budget notebook.  In fact, according to a Forrester Research analyst, manufacturers are in effect desperate for the niche to fail:
"When I talk to PC vendors, the No. 1 question I get is, how do I compete with these netbooks when what we really want to do is sell PCs that cost a lot more money?" J. P. Gownder, analyst, Forrester Research
It looks as though reluctant manufacturers such as Fujitsu may be forced to compete nonetheless, however.  As HP product manager Robert Baker admitted, "our competitors proved there is a pretty good market", and that's one they perhaps can't afford to not be a part of.  Fujitsu is yet to comment on the budget ultraportable rumors.
[via jkOnTheRun]