Budget-friendly 2020 Moto G Stylus and Power hitting retail early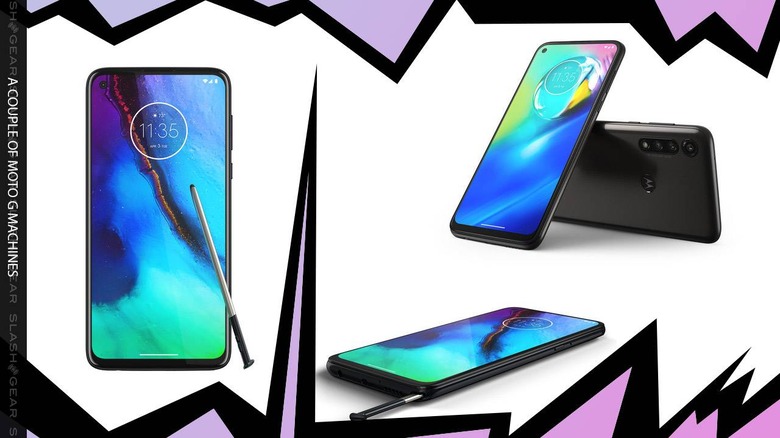 The Motorola G collection has always been a surprise, ever since the original, the then best-selling Motorola smartphone in their Android-based history. Here in 2020, the Moto G Stylus and the Moto G Power appear to continue the low-price, high-value trend set by the original, delivering two devices for approximately $250 and $300 USD. Both devices feature their own high-end featured abilities and 4G LTE capabilities with full-screen frontside displays.
The Moto G Power has the bigger battery, while the Moto G Stylus has – you guessed it – a stylus. Both devices appeared this morning in the online storefront for B&H Foto & Electronics, despite the earlier suggestion from Motorola that they'd be made available "this Spring." While the devices are not immediately available at the time at which this article is set to publish, sale pages on B&H generally indicate the imminent flipping of the sale switch to active.
The Moto G Power is appearing in a single configuration, with 64GB internal storage, and a body color called Smoke Black. The Moto G Stylus appears in a color called Mystic Indigo, packed with 128GB internal storage. Both devices come unlocked, right out the gate – you can use them with whatever carrier you're hoping to join (or already a part of).
Of note here is the fact that there'll be different variants of these devices at some point. Motorola is part of Lenovo, and their reach is global – so they create different variants of phones for different regions. The variant we're seeing at B&H is the North American variant – likely the one you're looking for if you're reading this article on SlashGear.
In our first reveal of the Moto G Stylus and Moto G Power, we took a peek at some specifications more in-depth. If you're reading this in the distant future and are checking which carriers this set of devices will be carried by, that is: Verizon, Consumer Cellular, Xfinity Mobile, U.S. Cellular, and Republic Wireless. Check our main news feed or our reviews hub to see if we've got the devices in for review – they look like a pair of winners, but you never know!