Bud-E Fridge Review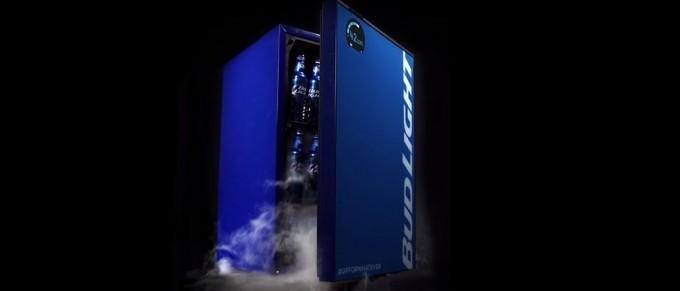 Over the past few weeks we've been using the Bud-E Fridge, and it's quickly become our favorite non-traditional smart device ever. While we're not generally in the business of reviewing devices that are made solely for keeping food fresh, in the Bud-E Fridge we've found an appliance that's as entertaining to use as it is helpful. While we've used tiny, dorm-friendly fridges before, this machine takes the art to a whole new level. One with can sensors and blinking lights.
The smart refrigerator you see here isn't a wide-release sort of product. At this time it's only available for purchase in California. This is likely largely because it works with an app that allows you to order cans and/or bottles of beer to your home.
Photo above via Budweiser – all other photos by SlashGear.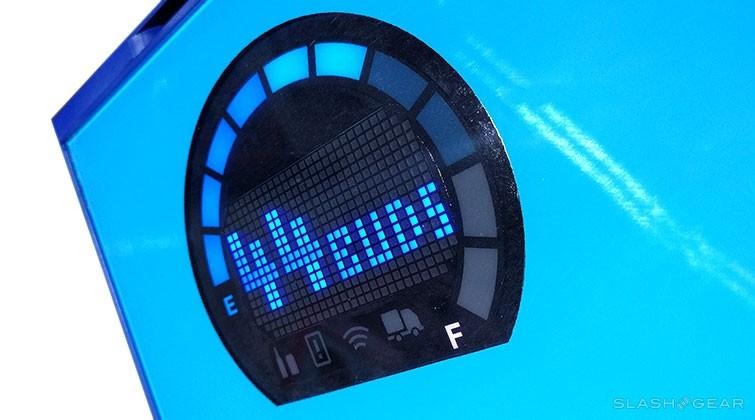 It's not as if this fridge is meant to make the company monstrously rich. Instead, it's more the idea of having such an awesome piece of equipment that does the job here – for now. Once you actually own the fridge, it's more of an "I am now beholden to Bud Light due to my totally excellent refrigerator."
In this fridge – and the app that you'll be placing on your smartphone – you'll find several key elements. The first – and most instantly apparent – is Stock Level.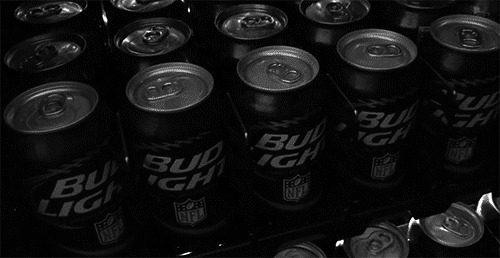 Above you'll see what happens when you add a bunch of cans or bottles to the refrigerator. Up front you'll find a lovely display that shows your current stock, ringing up the total each time you add or subtract a container.
This is made possible with a series of sliding tray backs that also push your cans or bottles forward as you take each successive container out to drink.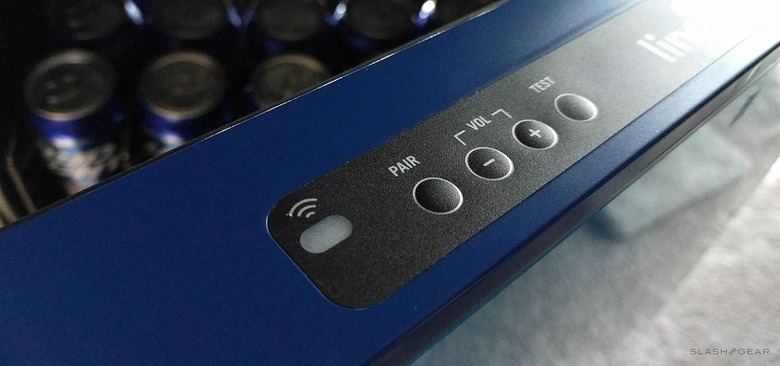 Using the app paired with your fridge via your home Wi-fi connection you'll be able to keep track of how many bottles and/or cans you have in the fridge at one time.
That's helpful for when you're at the grocery store or liquor store – and if you're headed home and need to know if you need to hit said store before arriving with guests.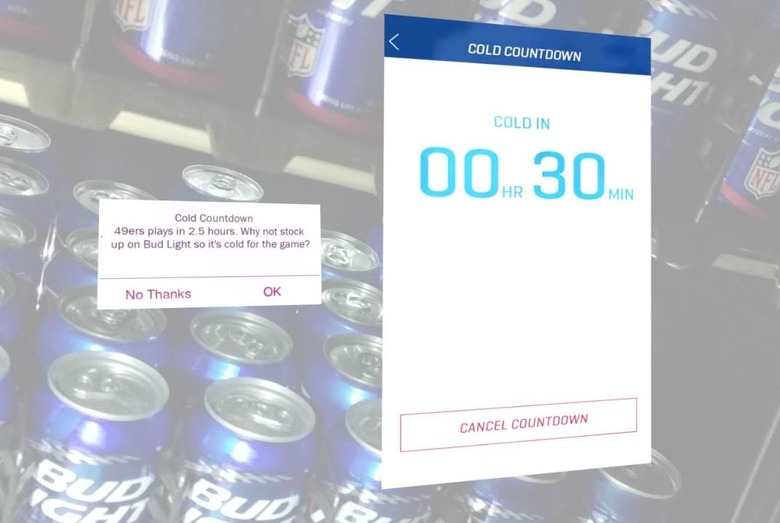 You can also use the app to watch how long it will be before your cans or bottles are cold after you've put them in the fridge for the first time.
ABOVE: Make sure you close the door tightly – if you don't, you'll get a real wake-up call of a beeping noise, the likes of which you've only otherwise heard from your apartment's building-wide fire alarm system.
We didn't get much in to the "Team Sync" element of the fridge, as football season is just beginning, but one could be assured that their favorite teams' games can give them notifications for more beer well before the fact.
If you're all about this piece of futuristic equipment, you'll be paying a cool $299 USD. At this time you'll only be able to get the fridge in areas that Saucey can deliver – that's the service they use to deliver beer to you. Have a peek at the Bud Light Bud-E Fridge FAQ for more information.