BubblePod makes panoramas a wind-up with 360 clockwork mount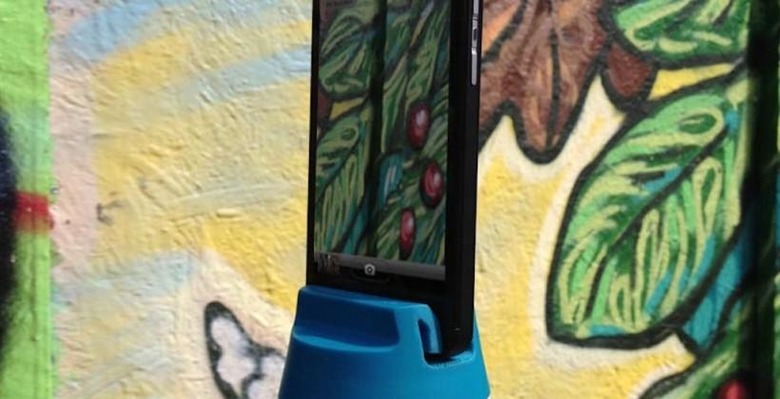 Taking panoramic photos is something most smartphones can manage, but jerky, wobbly 360-degree shots usually come down to user error rather than technical issues. BubblePod is hoping to change that with its new Kickstarter project, a clockwork 360-degree mount that works with tripods for those moments when you came prepared, and slots into the mouth of a spare wine bottle for impromptu social shots.
As technical designs go, the BubblePod is straightforward. We've seen motorized panorama systems before, but BubblePod goes back to basics with a wind-up mechanism that means no batteries are required. The company claims it's silent in operation, too, making it useful for video as well as stills.
Although you can use whatever photo/video app you like on your phone, BubblePod also has its own software, BubblePix, that creates standard panoramic shots from multiple full-resolution stills. There's geotagging – meaning you could contribute them to Google Street View – and public or private sharing, along with an embedded viewer for sites.
BubblePix is available for iPhone, Android, and BlackBerry 10, and supports sharing with Facebook, Twitter, and Instagram.
Using the mount is a case of finding somewhere stable to place it – either screwing in a tripod, sitting it somewhere on its rubber base, or jamming it into the mouth of a bottle – winding it up, positioning a phone into the grip, and then hitting the release button to let it unwind.
The project is hunting £30,000 ($46,556) over the next month, with the first units expected to ship in October if all goes to plan. Expect to pledge at least £15 ($23) if you want a unit.
BubblePod sample shots: