BT may buy EE as O2 takes a knee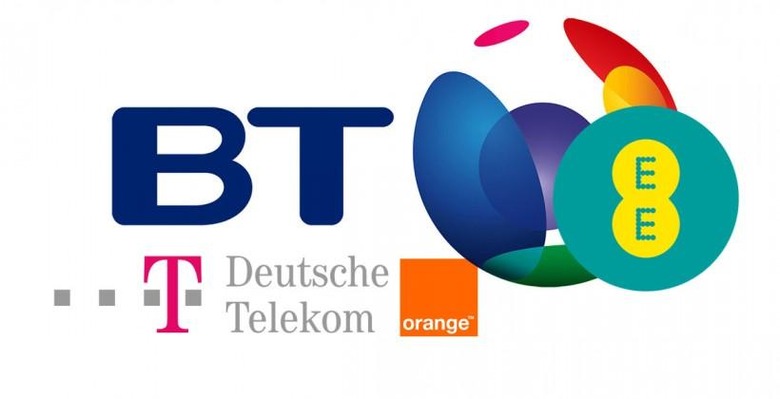 It may be time for BT Group – British Telecom – to ready their purchase purse for EE. This deal is being reported by BT itself, suggesting that they've not yet reached a final agreement, but that they're certainly aiming for EE and not O2 as previously reported. It'd be strange, after all, if BT bought O2 as it sold the company to Telefonica just 10 short years ago – of course they'd be buying a big hunk of Telefonica then instead, if they did decide to do so.
A deal in purchasing EE by BT would mirror those purchases of services by Vodafone and Numericable in recent months. Providers of one or two services appear to be on their way out in and around Europe while "quad-play" services are ramping up.
BT Group plc (BT) suggests that they've entered into an exclusivity agreement with both Orange and Deutsche Telekom with regard to their UK mobile business EE. They suggest they'd be purchasing the entirety of EE, and this announcement suggests that they'll have a period of exclusivity in negotiations for "several weeks."
During this time, BT will "complete its due diligence" while the companies reach a "definitive agreement."
If successful, BT would own a seamless network with 4G LTE, fibre broadband, and Wi-fi services.
BT suggests that they're working with headline terms that include "a purchase price of £12.5bn for EE on a debt/cash free basis." They add that these are non-binding terms and that they may change at any time.
Consideration for EE will be payable "as a combination of cash and new BT ordinary shares" which will be sent to Deutsche Telekom and Orange.
If the deal should go through, Orange would own a 4% stake in BT and Deutsche Telekom would own a 12% stake in BT. DT would also be entitled to appoint one member of the BT Board of Directors.