Broadcom announces First DLNA-enabled SoCs with integrate MoCA technology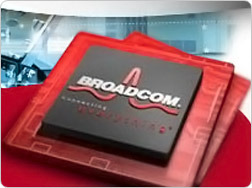 Cable subscribers, especially the Verizon folks should be fairly familiar with MoCA (multimedia over Coax Alliance) technology as networking platform to stream multimedia though coaxial cable. No? How about the Zeevee box that is capable of livecasting any internet-based video from PC-to-Tv with similar technology? If we are getting there, here's another piece of MoCA-based SoC (System-oc-Chip) invention from Broadcom to take on industry's first HD STB devices piggybacking coax cable infrastructure into a whole-home media distribution network.
The Broadcom BCM7420 and BCM7410 video decoders are SoC solutions with integrated MoCA media center system and low cost gateway and client system applications. It supports full HD 1080P video output, content sharing over DLNA-enabled devices, Tru2way-ready with on-chip MCARD, and an advanced 3D-enabled user interface.
So what's the big deal with those Broadcom SoC? It's a long shot, but the technology would allow your cable provider to facilitate STB box/DVR media streaming from DLNA devices such as your PS3 or Xbox360.
The BCM7410 is a low cost STB integration while the latter redefines media center integration. Both share the following features:
* MoCA 1.1+ modem for home networking

* 1080p/60 "full HD" quality video outputs

* 1,500-DMIPS (millions of instructions per second) CPU

* Dynamic power management controller for high energy efficiency

* High definition video decoders support H.264, VC-1, MPEG-2, MPEG-4 Part 2, H.263 and DivX® (dual channel for BCM7420; single channel for BCM7410)

* Mosaic live video decode support

* Multifunction audio decoder (dual channel for BCM7420; single channel for BCM7410)

* PC-class 2D and OpenGL® ES 1.0 3D graphics processing

* High quality video scaling and motion-compensated de-interlacing

* Video digital to analog converters (DACs)

* High-fidelity audio DACs (dual-stereo for BCM7420; stereo for BCM7410)

* Suite of peripherals provides a variety of STB control functions

* Programmable security processor and transport engine

* Integrated 1394a controller.