Bridgestone QR-LPD flexible e-paper gets video demo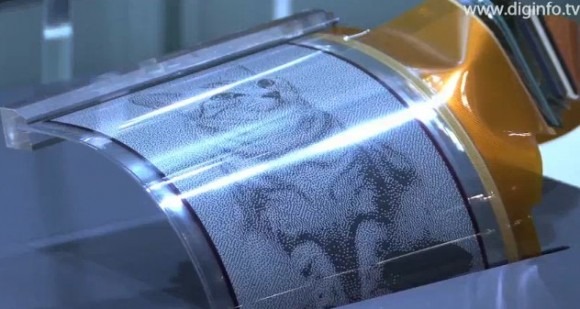 Bridgestone probably aren't the first company you'd associate with e-paper, but it seems they've been thinking about more than just tires of late.  They've rolled out a new flexible e-paper screen at Display 2011 in Japan this week, called QR-LPD or Quick Response Liquid Powder Display, which judging from this machine translation uses electrically-charged black and white particles held in a liquid substrate.
The system apparently boasts fast response times, with Bridgestone claiming a 0.2s response to charge change (though that's when in air, not in suspension).  As well as allowing the panel to bend, the plastic construction is being billed as safer than regular glass screens.  Bridgestone also had a touchscreen-integrated battery powered tablet prototype using the QR-LPD display, though there's no talk of a commercial release.
[via The Digital Reader]