Breitling releases its Exospace B55 luxury smartwatch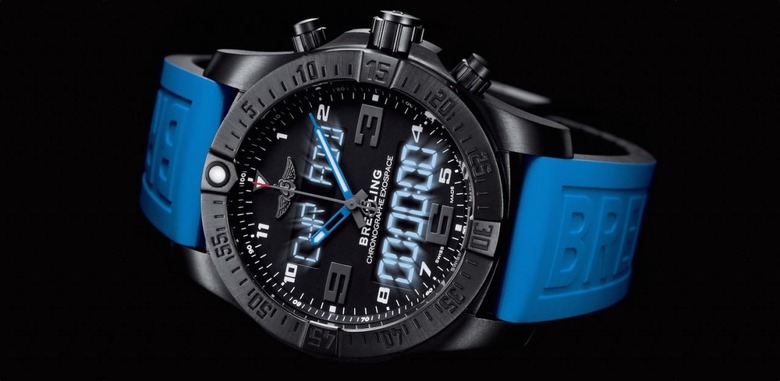 Luxury watchmaker Breitling, most known for their aviation-related mechanical watches, has made its first entry into the smartwatch market. The company has just released its Exospace B55 timepiece, a "connected watch" that focuses on smartwatch-like notifications over running full-blown apps like the Apple Watch or Samsung Gear S2. This strategy sees Breitling joining other traditional watchmakers like TAG Heuer and Fossil in appealing to those who would still prefer wearing standard timepieces.
The Exospace B55 features two LCD displays behind its mechanical hands. These are used to display notifications from the paired smartphone, including incoming messages, email, phone calls, and calendar appointments. The displays are even capable of showing the name of the person calling or sending the message, as well as any other relevant info.
Using the accompanying iPhone app, users can make adjustments on the watch such as setting the time, choosing the timezone, and setting alarms. Don't expect health features like fitness tracking or calories burned, as Breitling still intends the watch to be used by people who fly planes, or at least wish they did.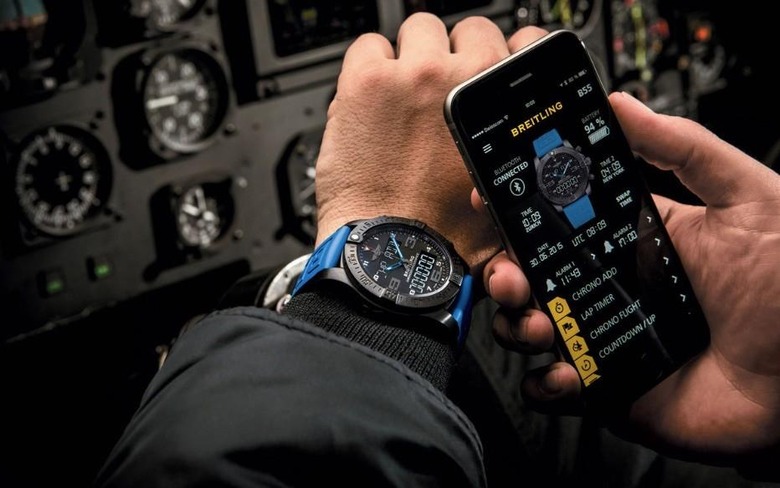 The luxury elements come into play when considering the case is made of black titanium, and the watch features "SuperQuartz" movement. This means the Exospace B55 is priced at a steep $8,900, putting it well above the standard Apple Watch and Watch Sport, as well as TAG Heuer's $1,500 smartwatch.
VIA Bloomberg