Fossil debuts Android Wear-powered Q smartwatch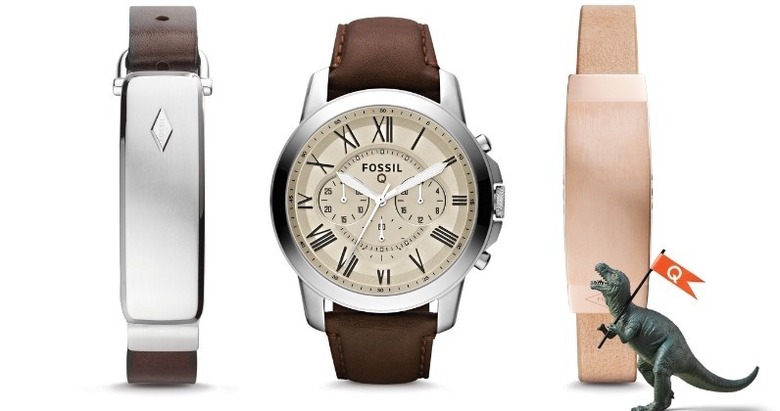 As more and more traditional watch companies are eyeing the growing popularity of smartwatches with envy, yet another has decided to enter the heated market. This time its Fossil with their just announced line of Q watches, all with varying degrees of "smartness," including one powered by Android Wear. The lineup starts with three traditional analog watches, but with activity tracking sensors in the bands. The fourth features a color touchscreen display.
The first two are the Q Reveler and Q Dreamer, each priced at $125, while the Q Grant is $175-$195. All three pair with the Fossil mobile app for iOS and Android, while the latter can also display notifications from the phone via vibrations and LED lights.
But the real flagship is the $275 Q Founder, which runs Android Wear and is powered by an Intel chip. The circular touch screen display echoes the recent design of Android Wear devices from Motorola and Huawei, and because it runs on the same wearables platform, it features customizable watch faces and will display interactive notifications from users' phones.
Fossil says the Q Grant, Q Reveler, and Q Dreamer will be available starting October 25th, and while there's no set date yet for the Q Founder, the company promises it will begin shipping in time for this year's holiday shopping season.
SOURCE Fossil