Brazil's ASUS ZenFone 2 Deluxe has 256 GB of storage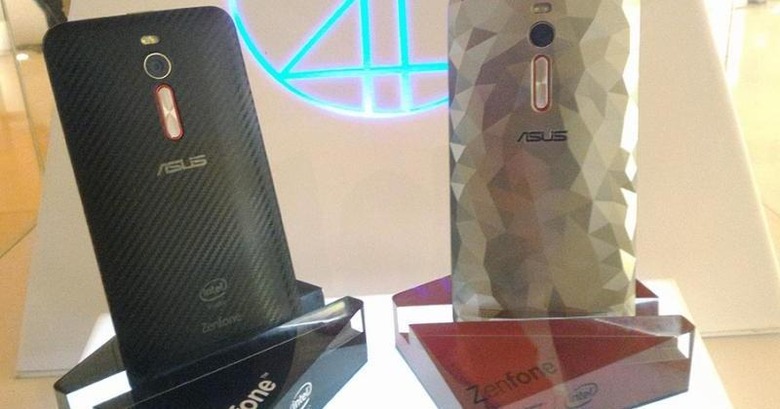 It seems that ASUS is out to squeeze as much as it can from its ZenFone 2 champion. After announcing several variants in India, the manufacturer flew to Sao Paulo, Brazil to introduce the ZenFone 2 Deluxe Special Edition. Don't be fooled by the similar name. While it does have the same markings as the Deluxe version in India, this ASUS smartphone adds even more. And by more, we mean more internal storage. 256 GB to be exact, one of the highest to be found in any smartphone today.
It's like a great thing built on top of a slightly good thing on top of a great thing. The ASUS ZenFone 2 itself, at least the model bearing 4 GB of RAM, is quite the understated contender in this year's smartphone race. You'd probably be surprised at how well it performs, given it runs on an Intel chip instead of your usual Qualcomm or Samsung. The 4 GB RAM is definitely nothing to ignore when most flagships still have 3 GB as the highest. All of this for a price half of that other high end smartphones.
Be sure to read our review of the ASUS ZenFone 2 for a more detailed analysis.
The first Deluxe edition ASUS unveiled in India added just a bit of visual flair to the smartphone by using a multifaceted polygonal design on the back cover, making it look like cut glass. Part of that is present in the Brazilian Special Edition. In fact, there are two back cover options here. The first is that fancy design in white. The second option is a more rugged looking black with red accents, intended to appeal more to the mobile gaming crowd.
But the real start of the show is the 256 GB internal storage. Considering the ZenFone 2 already has a microSD card, then that's definitely more than plenty. If only other OEMs would treat their users to the same well deserved features.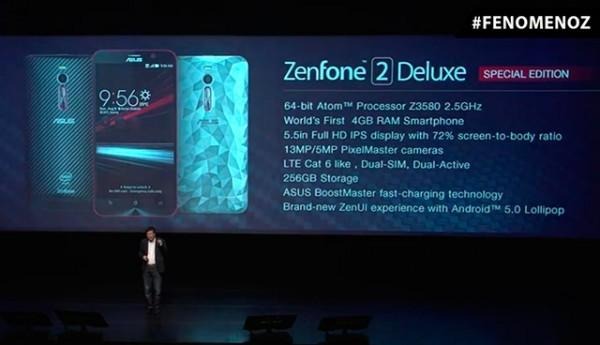 Sadly, as you may already suspect, the ASUS ZenFone 2 Deluxe Special Edition has so far only been announced for Brazil. No price tag yet and definitely no news on whether ASUS plans on bringing this item to other markets.
SOURCE: ASUS Fanáticos