Brave Samsung Galaxy Tab Owner Tests Gorilla Glass With Air-Pistol [Video]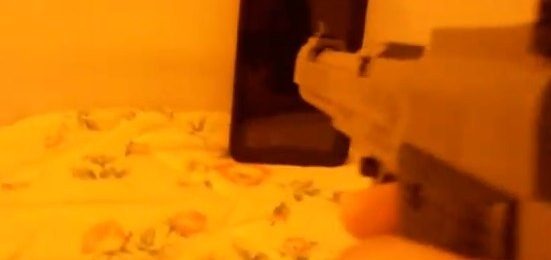 Gorilla Glass is tough stuff, but if you want more evidence than just a press release then how about someone shooting a Samsung Galaxy Tab at around a meter-range with a CO2 powered air pistol? The shot – carried out by one Gorilla-confident YouTuber metafonic – is certainly sufficient to smash regular glass, but three steel pellets fail to produce even a scratch on the Galaxy Tab's display.
Not only that, the 7-inch tablet seems functionally unharmed after its impromptu firing range session, with reportedly no issues with the touchscreen doing what it should. Of course, we don't advocate shooting at your tablet with any sort of weapon – Gorilla Glass equipped or otherwise – but it's good to know that the odd drop won't scupper the slippery Samsung slate.
[via Android Community]