Boxee Beta announced: faster performance & tweaked GUI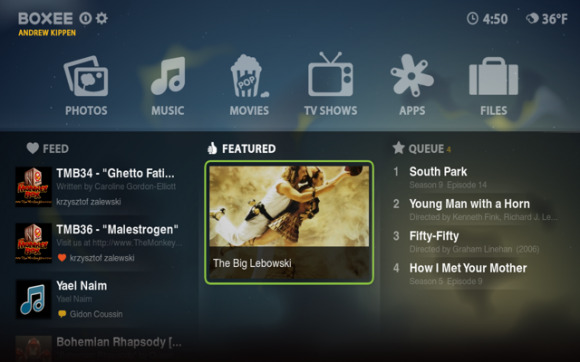 Boxee have announced the new beta of their media center software.  Among the changes include a new homepage, with clearer menu options together with a recommendations pane showing suggestions from Twitter and Facebook, improved handling of files with live searching, and filtering by genre and cost.  The new Boxee beta also combines local and streaming files and organises TV series by episode, while third-party developers can now use OAuth authentication to log into web services.
Boxee have also partnered with three content firms: The Escapist, Suicide Girls and Clicker, the latter of which is a little like IMDB but for the TV.  Global shortcuts and a new Boxee menu have been added for quicker navigation, while the Now Playing menu and the OSD have both been reworked for improved visibility.
Under the hood, a switch of the graphical back-end from OpenGL to DirectX means Boxee can now use Direct X Video Acceleration, allowing you to use lower-spec'd machines but still have the same video performance.  There's also NVIDIA Ion support for DXVA and Flash 10.1 video processing.  There's still no word on when a generally-available beta will be released, however.