Box.net Now Available As Fully Web-Based Cloud Storage Solution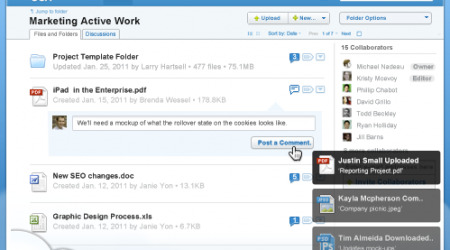 The folks at Box.net have today noted that they'll be launching a fully web-based HTML5 version of their very popular cloud storage app. This new version will allow any mobile device, for example, running an HTML5-powered mobile web browser to run this now much more universally accessible platform. This new HTML5 app will have the same (or eventually more) functions as the mobile apps that are available on smartphones and tablets today, this app then allowing those apps to perhaps expire should the user want to simply work with the web-based solution.
Box.net chief executive Aaron Levie spoke on the release of the new web-based option saying that it wasn't so much about dismissing the application front, but about making sure everyone had access to their service. This is a smart move, of course, as the number of people utilizing mobile solutions for their everyday (and enterprise) activities is only increasing. Levie spoke with VentureBeat on the matter, pumping up this new solution while he "knocked" their already released mobile apps:
"We're not zealous about what the ultimate platform is, we just care about making sure our customers can access their content wherever. At the same time, the long-term expectation and view we have is that a lot of these devices will become more standards based and let us focus way more on HTML5. ... You'll typically see us leapfrogging our own apps as we can develop in one platform or another, so this time there is some enhanced functionality with the HTML5 mobile web app. It's slightly a knock against ourselves, but for example we don't have search in our native iPhone app but we have search integrated into the HTML5 app" – Aaron Levie
Box.net does intend on continuing to create mobile apps, on the other hand, just so long as they can strike good "go-to-market deals" with parent companies. One example of this having already taken place is the Box.net app included on the BlackBerry Playbook. Levie has noted that they'd worked closely with Research in Motion (RIM) to get the app optimized for the device specifically and that they'd be continuing to be "doing a bunch of stuff with the Playbook with their sales and marketing staff" in the future. Box.net has also released new applications for both Android and the BlackBerry Playbook, this new version optimized for use on tablets – in the case of the Android version, optimized for Honeycomb. Box.net also has versions of their app available for the HP TouchPad and Apple iOS devices.
Do you use Box.net? Or do you utilize some other form of cloud storage? Now that Box.net has a web-based solution in play, will you consider Box.net?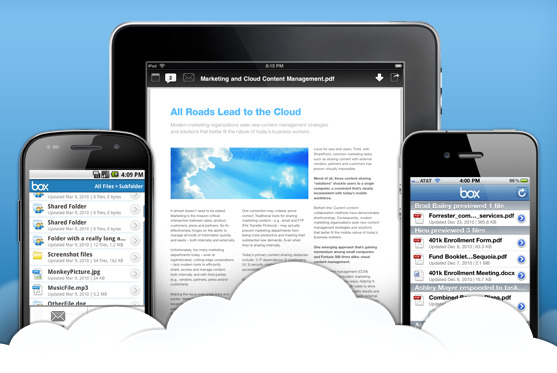 [via VentureBeat]