Bouncing tactical camera lets police peer safely into dangerous rooms

First responders and law enforcement officers often encounter dangerous obstacles on the job. They can't see through walls, but a new bouncing camera can be thrown into a dangerous situation to give officers a clear understanding of where any hostages or gunmen are located.The "tactical spheres" house a six-lensed camera that can record surroundings and stitch them into a single photo which is then sent to a responding officer's smartphone. The ball is also equipped with temperatures and carbon monoxide sensors.
Dubbed, The Explorer, this ball camera is created by Bounce Imaging which was founded by MIT alum Francisco Aguilar. He came up with the idea after learning that search and rescue teams in the 2010 Haiti earthquake were having trouble searching for survivors in the debris.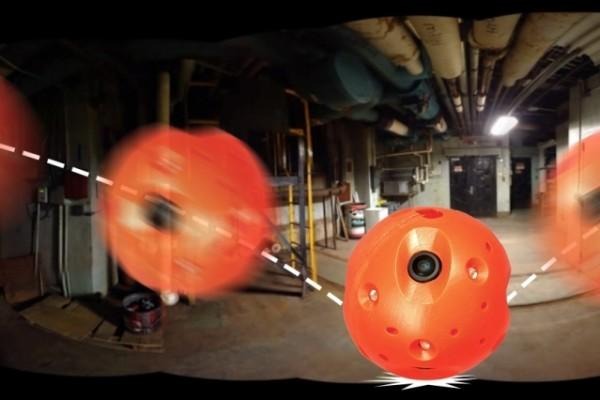 The idea behind a ball-shaped camera isn't new. Last year, we got our hands on the Panono 360 degree ball camera. With 36 separate 3MP cameras, it's a bit more complex, and it creates enormous 108MP navigable photos, but it lacked the durability under pressure that is The Explorer's specialty.
The Explorer aims to keep it smart and simple. Instead of using six separate cameras, the device uses a custom six-lensed camera. This allows it to pull images from all six angles at the same time and funnel them through a single processor. Aguilar says, "We had loaded the system up with all sorts of options and buttons and nifty things– but really, they just wanted a picture."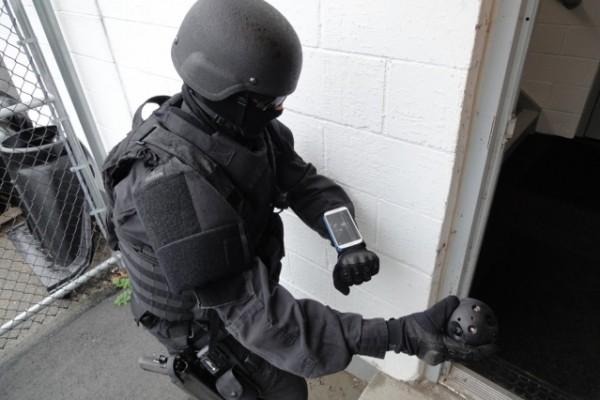 Underneath The Explorer's thick, durable, rubber exterior is its own Wi-Fi hotspot. In the dire situations the camera ball is designed for, like abandoned warehouses or rubble in developing nations, officers shouldn't depend on their surroundings for Wi-Fi coverage. The internal hotspot allows The Explorer to beam images directly to smartphones. In the future, Aguilar wants to incorporate his photo-stitching technology into other devices like drones.
VIA: Engadget