Boston Dynamics sends Christmas greetings with robo-reindeer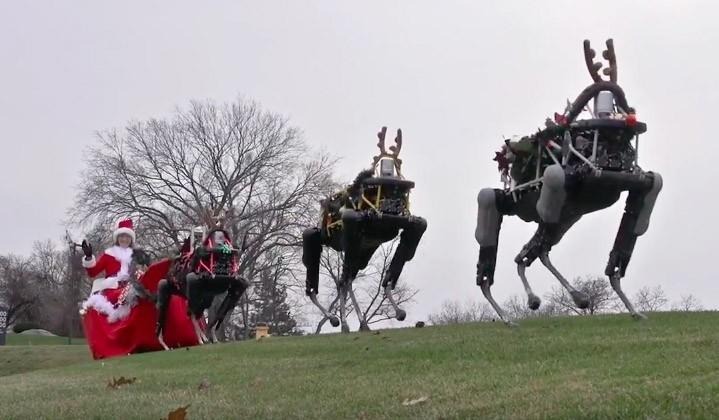 We're just days away from the Christmas holiday, and to help usher it in is a new video from Boston Dynamics, the company behind robots like Spot the 'dog'. Its' new video doesn't give us a creepy glimpse of the future, though, or reveal a new type of robotic hellhound. Rather, it gives us a real-world twist on classic Santa imagery: a sleigh being pulled by three robotic reindeer.
Boston Dynamics has introduced all sorts of robots over past years, and is one of the top companies developing such technologies. In August, for example, the company showed off an upright walking robot going for an unsettling jog through the woods. Though it was tethered to its controllers, it doesn't take much imagination to envision how the future may look.
Some of the company's robotic creations are already being tested by other organizations. Boston Dynamics' has done work for the military, and as of September the Marine Corps was testing Spot, the aforementioned robotic dog. Spot, in this case, can be used as a pack mule for toting around gear while taking a load off soldiers' backs.
The company's robots include the Cheetah, WildCat, and Spot's older brother, the BigDog, among others. Boston Dynamics was purchased by Google back in 2013. Hit up the timeline below for other robotic news!
SOURCE: YouTube