Bose Soundlink Bluetooth Speaker III Unveiled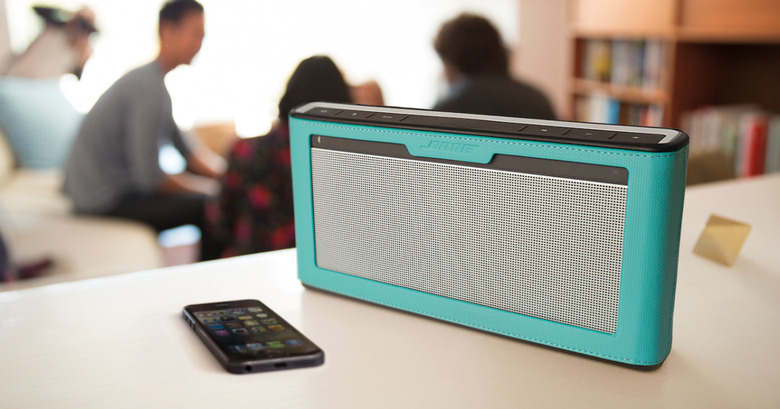 The speaker-friendly group known as Bose has revealed the third in their line of SoundLink audio blasters, namely the SoundLink Bluetooth speaker III. This device is what the company calls their "best-performing" Bluetooth speaker yet, bringing on longer battery life than in previous iterations with a new aesthetic to boot. This speaker comes in five colors as well: gray, blue, orange, pink, and green.
The SoundLink III works with Bluetooth A2DP as indicated by an onboard light, helping also with switching between Bluetooth signals. You'll be rolling with four neodymium transducers as well as dual-opposing passive radiators. These two elements together create a system in which create a louder bit of playing than in previous models while maintaining "balanced and natural" sounds throughout all levels.

With a look that's inspired by the SoundLink Mini Bluetooth speaker, this unit is build with curved edges and a smooth, simple look throughout. This system works with a silicone button panel, protecting it from dirt and dust, and as Bose suggests, its metal grille – which wraps around its body – is fingerprint resistant.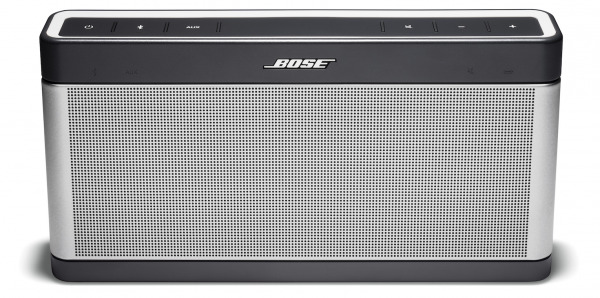 Bose's release here weighs in at 3 pounds, is 2 inches deep and 10 inches wide, with a 5 inch height. The Soundlink III works with built-in memory able to keep six devices stored in its memory, allowing you to switch through the lot with ease. This machine will be available immediately if not soon from Bose retailers for a cool $299.95 USD, and each of the colors you see here are popping up for an additional $34.95 USD.