Bose Home Speaker 500 expands Alexa's reach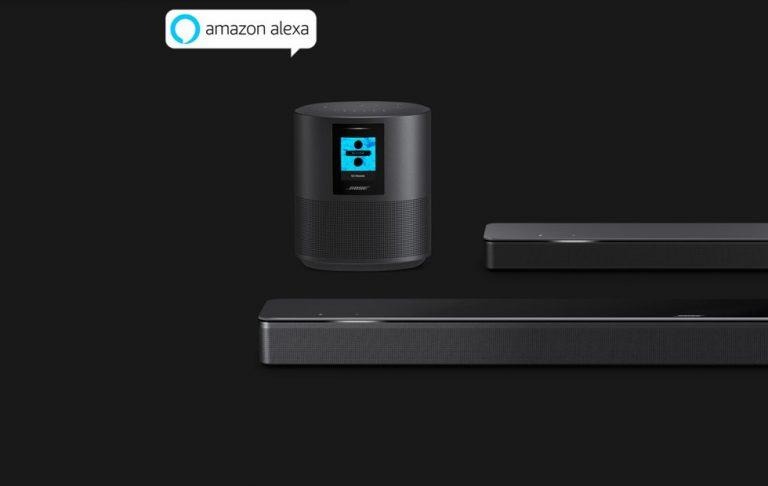 Amazon Alexa lives inside the newest Bose speaker, a Bose Smart Speaker, made to sit on your counter-top. The first of several machines was made to deliver "the acoustic excellence and superior design Bose is known for – all hands free." It'll do so as it serves up Amazon's own products as quick as possible. This is the Home Speaker 500, and it's made to do battle with Apple's HomePod and the Google Home Smart Speaker right out the gate.
The Bose Home Speaker 500 is one of several devices made by Bose that now work with Alexa. The Bose Home Speaker 500, Bose Soundbar 500, and the Bose Soundbar 700 all work with Amazon's Alexa with the press of a preset button. Users can choose to enable always-listening abilities or relegate Alexa's listening to the press of a button.
Instead of creating their own "Home" app or "smart home control" app, Bose is working with their Bose Music app. This app works with the Bose Home Speaker 500 and both of the soundbars mentioned – and it'll undoubtedly have more access to additional devices in the near future. Because this setup is largely music-based, with this release, Bose is also challenging Sonos.
• Personalized individual user accounts
• 6 preset favorites
• Access to music services
• Prompt-guided set up
• Multi-room playback
• Tune and adjust levels of speaker(s) in every room
• Compatible with Bose smart speakers and soundbars
Above you'll see a list of features Bose presented the world at the start of this new ecosystem. Each of these items is active in the Bose Music app, an app that's not yet available as of publication time for this article. This app will quite likely be available on both Google Play for Android and the iTunes App Store for iOS devices.
The new Alexa-infused speakers from Bose will be released in October of 2018. The smart speaker will cost around $400 while the soundbars will cost $550 and $800 USD. These speakers will be released with Alexa, but will apparently get expanded abilities with additional smart assistants in the future. These speakers will likely work with AirPlay 2 in 2019, and probably won't work with Google's Casting ability any time soon.
UPDATE: Per Bose – Access new features through automatic software updates — the Google Assistant and Apple AirPlay 2 coming early 2019. Close your eyes and imagine!