B&O's BeoSound 1 And 2 Have Exquisite Detailing For A Sky-High Price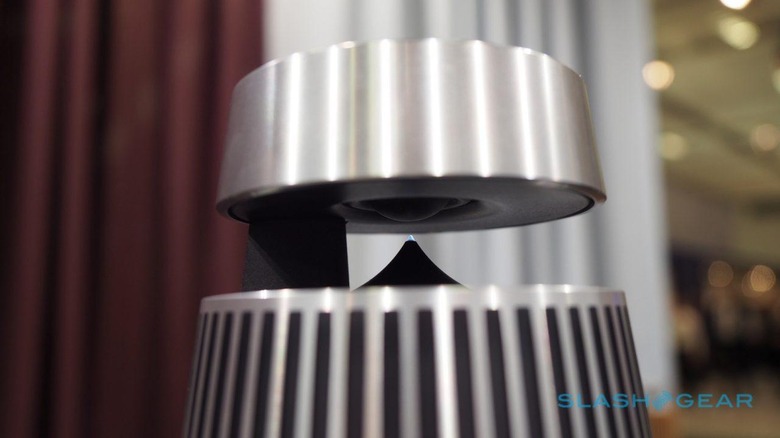 Bang & Olufsen may not be the most affordable brand when it comes to wireless speakers, but they certainly know how to get the details right. The company has launched its BeoSound 1 and BeoSound 2 pair at IFA 2016 this week, and they're full of the charming Danish details that fans of the brand have come to expect.
The BeoSound 1 is the smaller of the two, running off batteries, while the BeoSound 2 is larger and requires AC power. Each supports Google Cast, Apple's AirPlay, DLNA, and Bluetooth for streaming from other devices, as well as native TuneIn internet radio playback.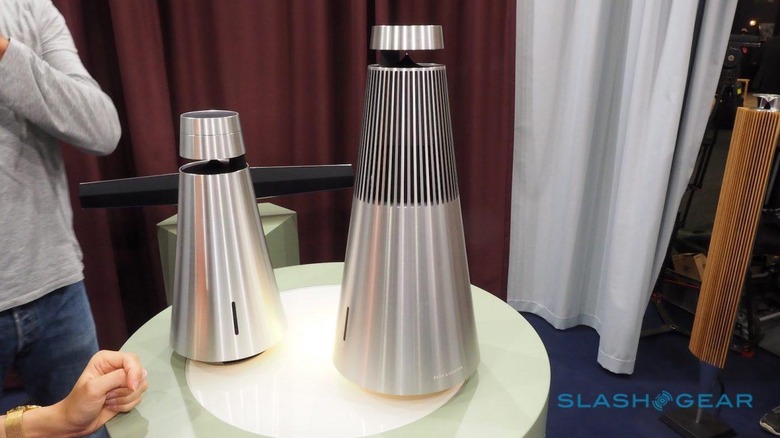 Inside the BeoSound 1 there's a 4-inch woofer with a 20W Class D amp, and a 1.5-inch full-range driver with its own 40W Class D amp. The BeoSound 2, meanwhile, gets a 3/4-inch tweeter with a 40W Class D amp, two 2-inch mid-range drivers each with 11W Class D amps, and a 5.25-inch woofer with two 20W class D woofers.
In addition to the music hardware, there's also some very thoughtful detailing. The BeoSound 1, for instance, has a carry-handle molded into its upper body rather than protruding out of the casing: there's a gently curved grip inside.
B&O's Acoustic Lens system – which reflects audio out 360-degrees by firing it upwards from the body of the speaker – looks distinctive to begin with, but underneath it's been integrated with the status LED.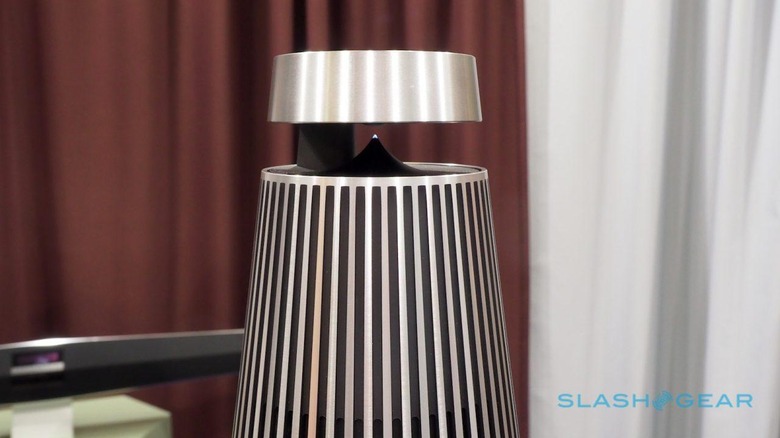 The very tip of the driver has a tiny, white light which glows when the speakers are paired and connected. It's almost like a tiny firefly hovering inside.
What you don't see are any physical controls. B&O has a smartphone app, of course, from which you can remotely select sources and pick different tracks to play, but there is is a way to adjust music from the speakers themselves, it's just hidden.
A tap on the top panel powers it on, while swiping left or right changes the track. It's completely unlabeled, however: rather than requiring you to swipe in the correct direction, B&O uses a proximity sensor that identifies where you're standing and then interprets the gesture according to your current orientation.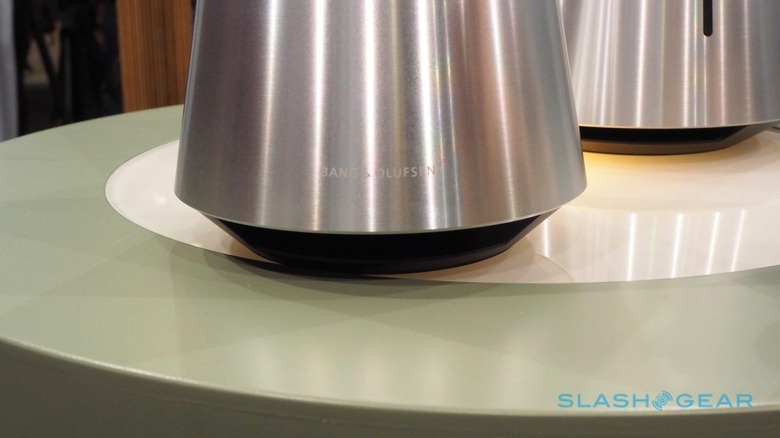 The whole top section, meanwhile, is one giant volume wheel. Bang & Olufsen claims the BeoSound 1 should run for up to 16 hours on a single charge, if used at a "moderate" volume; at full power, you can expect more like four hours, apparently.
The mains-powered BeoSound 2 has no such limitations, though is bigger and heavier than its sibling.
However, you pay handsomely for the style, B&O asking $1,495 for the BeoSound 1 and $1,895 for the BeoSound 2. That's par for the course when it comes to Bang & Olufsen, but a whole lot more than you'd pay for, say, a Sonos speaker.