B&O's BeoPlay A6 is another would-be Sonos dethroner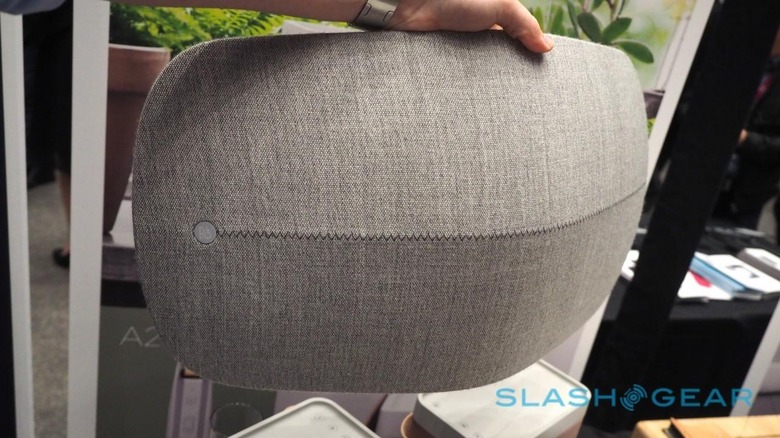 Bang & Olufsen's Play series of more affordable, playful speakers has gained a new behemoth, in the shape of the fortune cookie-like BeoPlay A6. The unusually shaped speaker joins its smaller brethren in packing wireless for streaming from a computer or smartphone, including support for B&O's multi-location system.
If you're happy leaving the speaker in one place, there's an optional wall mounting kit. However, moving it from room to room is also straightforward, with a carry handle on the back.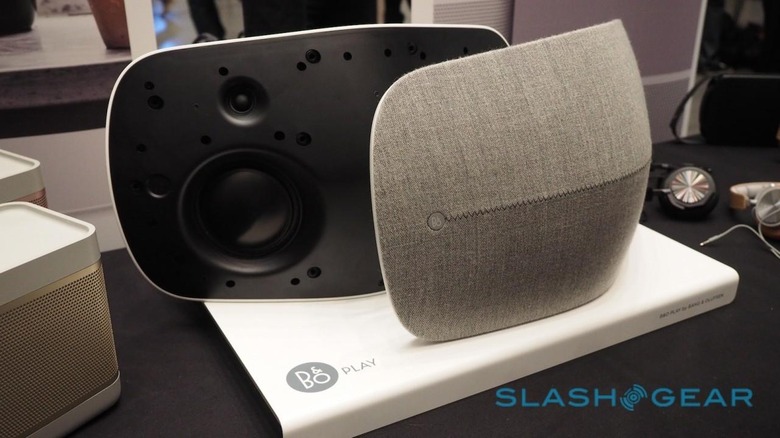 Three different equalizer modes have been programmed in, selectable with a control on the back. They adjust the speakers and amplification depending on whether the A6 is free-standing, on the wall, or in a corner.
As for those speakers, there are two 5.5-inch woofers, each with a 60W class D amplifier, along with two 3/4-inch tweeters with a 30W class D amp apiece. Finally, B&O squeezes in a 1.5-inch full-range speaker with its own 60W amp.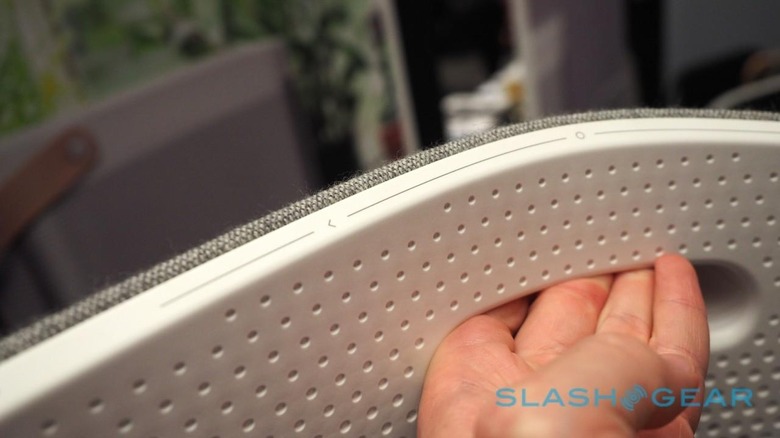 Audio can come from a 3.5mm aux-in, across a network thanks to the ethernet port, or wirelessly. Bang & Olufsen's BeoLink Multiroom system relies on either AirPlay, DLNA, or Bluetooth 4.0 to get its music, sharing it out between multiple A6 speakers in the home.
Meanwhile, there's also onboard Spotify Connect support, and B&O promises that future firmware updates will be able to add more streaming services.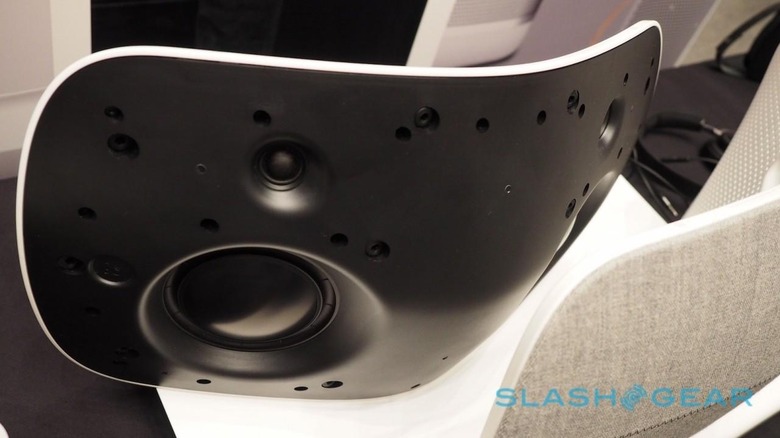 As you might expect with all that power, it sounds bold. There's a solid degree of bass, despite the minimal cabinet capacity, and while I was listening on a relatively busy show floor, the mids and highs seemed strong.
Control is courtesy of a touch-sensitive strip along the narrow top edge, against which taps and swipes skip tracks, adjust volume, and play/pause the current music.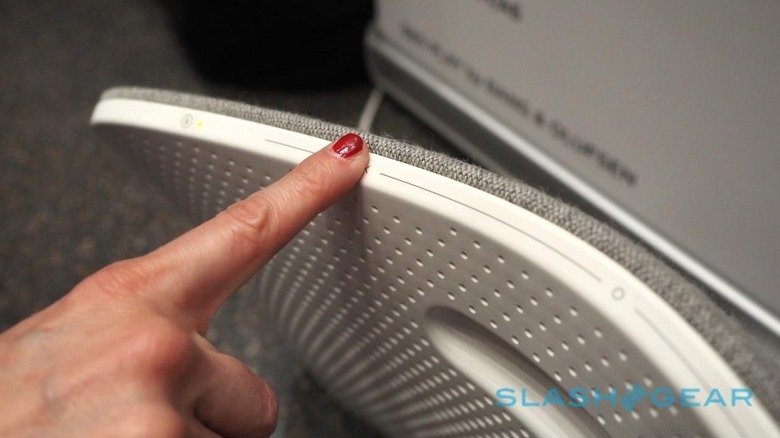 Interchangeable grilles – initially offered in dark grey, dark rose, and dusty blue, to switch out with the standard-fit light grey – simply pop on and off.
While the Play series might be Bang & Olufsen's idea of affordable, that doesn't mean it's everybody else's. The BeoPlay A6 will go on sale priced at a not-inconsiderable $999 at the end of October, meaning you pay a premium for that eye-catching design and the cable-free flexibility.
MORE Bang & Olufsen