Borderlands spin-off Tiny Tina's Wonderlands officially revealed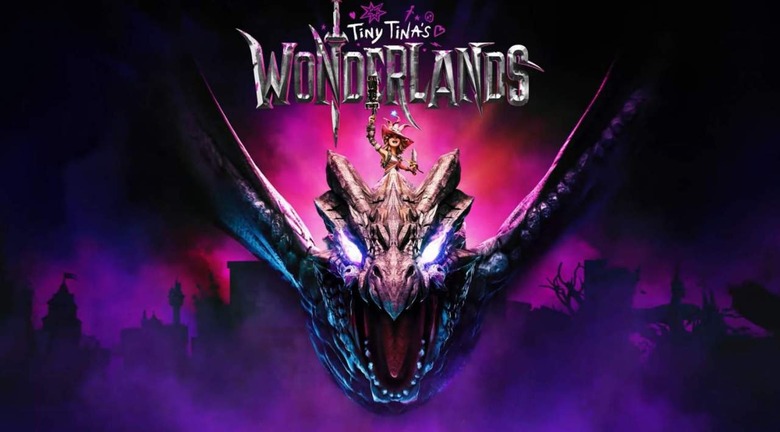 Summer Game Fest's Kickoff Live event is underway, and host Geoff Keighley opened the show with a whopper of an announcement. Wasting little time diving in, Keighley announced a new title from Gearbox and 2K Games: Tiny Tina's Wonderlands. As the title suggests, this is a spin-off of the Borderlands series, starring the fast-talking, marauder-murdering Tiny Tina.
This reveal wasn't a huge surprise, because last week, a leak revealed a number of games that 2K planned to reveal at E3 2021 – one of which being a Borderlands spin-off that many people suspected was Tiny Tina's Wonderlands. When Summer Game Fest announced that Gearbox and 2K would be announcing a new game, we were able to fill in the blanks rather easily.
As it turns out, the leak was right on the money. Tiny Tina's Wonderlands is a new, fantasy-themed spin-off for the Borderlands franchise, and while we don't have a ton of details on the game at the moment, the announcement teaser trailer (which we've embedded above) makes it clear that this game was inspired by the Tiny Tina's Assault on Dragon Keep DLC for Borderlands 2. The game has a star-studded cast as well, starring Andy Samberg, Wanda Sykes, Will Arnett, and Ashly Burch.
A website for Tiny Tina's Wonderlands is already live, but unfortunately for us, it isn't hosting very many details at the moment. The few morsels of information published to the website reveal that the game will be out in early 2022, and that it'll be available on PS4, PS5, Xbox One, Xbox Series X, and PC via Steam and the Epic Games Store.
Beyond those details, we're left with the teaser trailer and our imaginations. We'll let you know when more details are revealed about Tiny Tina's Wonderlands, so stay tuned for those.