Borderlands 3 becomes 2K's fastest selling game despite Epic exclusivity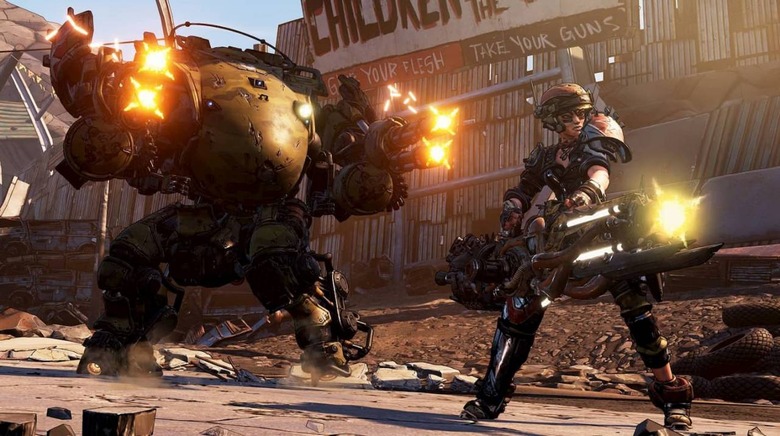 2K Games and the folks at Gearbox Software have reason to celebrate today, as Borderlands 3 is officially a hit. Publisher 2K Games revealed today that Borderlands 3 is its fastest-selling game of all time, which probably won't come as much of a shocker to series fans. The company also announced that Borderlands 3 is its highest-selling title on PC, which is interesting considering the backlash it received from PC players ahead of launch.
For those who may have forgotten the controversy, it revolves around Epic Games Store exclusivity, as so many PC gaming crises do these days. When the game was first revealed, Gearbox and 2K said that it would be an Epic Games Store exclusive to start, not launching on more established stores like Steam until sometime in 2020.
As you might imagine, this led to outcry from fans who would prefer to purchase the game through Steam, but it seems that when it comes to sales numbers, that Epic exclusivity didn't have a major impact. Of course, there's always the possibility that the game would have sold many more copies had it launched on Steam as well as the Epic Games Store, but 2K probably isn't losing any sleep over that given the numbers it reported today.
2K confirmed that the game managed to sell-in more than 5 million units during its first five days of availability, which means that Borderlands 3 sales represent a 50% increase over Borderlands 2 sales during the same post-launch period. 70% of consumers purchased the game digitally, and Borderlands 3 also has the distinction of being the most pre-ordered game in 2K history.
In a press release today, 2K specifically said, "PC sales of the title through the Epic Games Store have been incredibly strong," so that seemingly proves the idea that games with brand recognition can still clean up with Epic Games Store exclusivity. We'll see if Borderlands 3 can keep this momentum up, but even less than two weeks out from release, it's clear that it's already a success.