Borderlands 2 release date and platforms revealed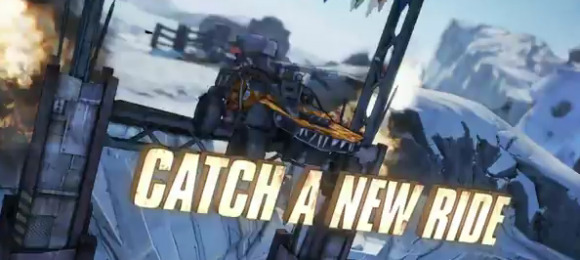 This week there's one game that has everyone in the console gaming world flipping out: Borderlands 2, and today's the day we find out exactly when and on what the game will be delivered. In addition to the Xbox 360 and PlayStation 3 formats available in North America on the 18th of September, there'll also be a PC version released the same day. After that, the international release will take place on the same units all at the same time three days later.
This role-playing hybrid first person shooter space western game has one of the most undeniably exciting game trailers we've ever seen, and if the "billion" guns doesn't get you going, the graphic design splashes and Wall-E dubstep certainly will. The original 2009 name had only one competitor in the works since it was released: and that's this: 2K Games follow-up, simply titled Borderlands 2. Inside this game you'll find more elaborate maps than ever before, more weapons than you'll ever find time to use, and a two-player mode with split screen – just like you SHOULD have with a game such as this, of course.
Hit the desert with your favorite rocket launcher whilst passengering your friends in a dune buggy and murdering all of your unfriendly bad robots, and do it in September! There's one whole heck of a lot of depth to this game, and be you a single player of an online multiplayer fan, you'll have no trouble getting in to this plot line (or lack thereof.) Look like a game you'll be dipping into this late Summer?
ALSO check out more information on the pre-release and Premiere Club now!