Boombotix launches customization tool for mobile speaker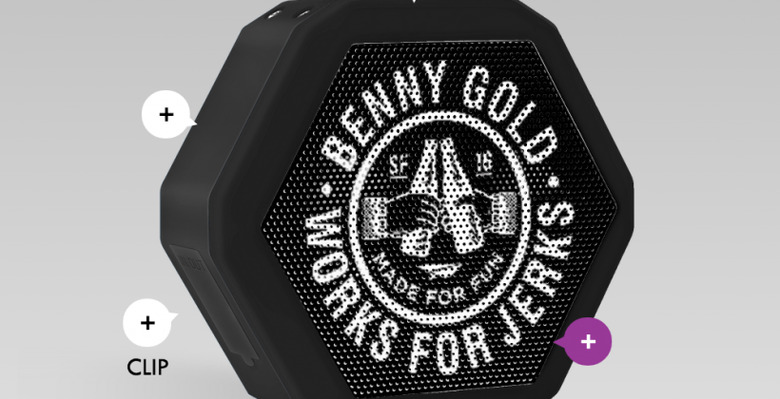 This week the folks at Boombotix have released a customization tool for the Boombot REX, a unique portable speaker with oomph. This Boombot REX has been out in several different colors and with custom-made faces before, but now the team at Boombotix have brought the tools to make this happen to the public. There's also a Built-A-Bot collection of artwork created by creative brand Benny Gold. Now your clip-on speaker of choice can also be your ironic accessory of choice – it's up to you what you'll end up doing with it.
You'll be able to choose the speaker's grills, bezel, clip, and body color with this online tool. The grill also also has the ability to be customized with an image you create. That's a flat graphic or a photo – or anything in-between.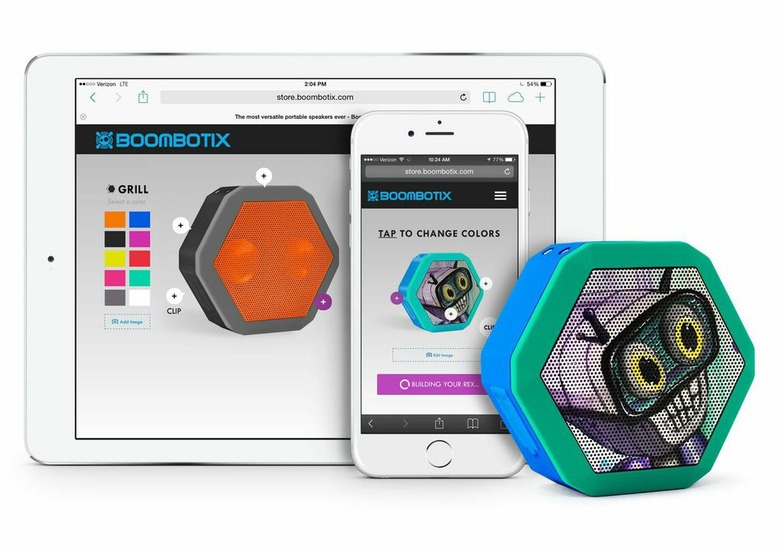 "We're the first speaker manufacturer to allow this level of customization through our website," said Boombotix founder Lief Storer.
"Having the ability to put my dog's face on a Boombot REX speaks volumes to what customized speakers represent and what Boombotix was always meant to be: a personalized, ultraportable music experience."
The Boombox REX works with the same abilities and features as it did at launch, including the following:
• A rechargeable medical grade lithium-ion battery (1500mAH capacity) offering a 50% increase in playtime
• 8 hour runtime at top volume
• Hydro-sealing to handle light rain/snow (IPX4 rating)
• Top mounted button configuration
• Embedded microphone
• Power: 2 x 3W Full Range Drivers + Passive Bass Woofer
• Bluetooth 2.1 A2DP Wireless Connectivity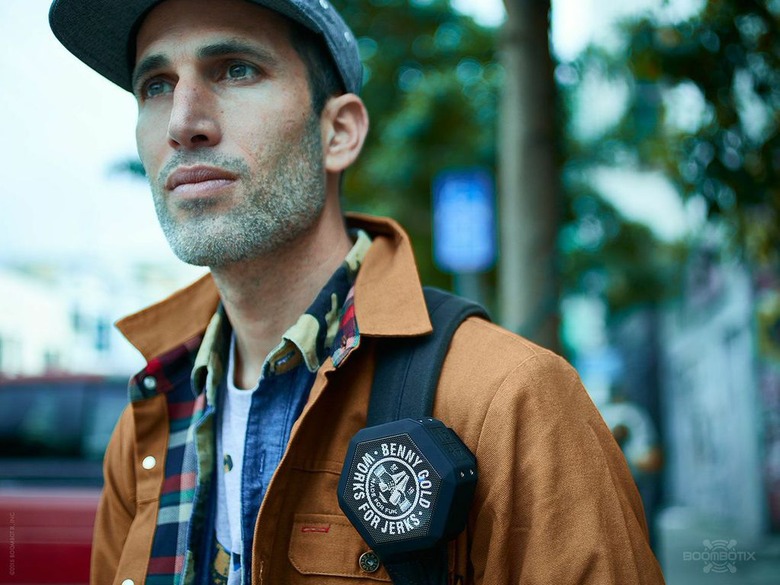 This unit will cost you $79.99 USD for a custom-printed speaker. Three Benny Gold special Limited Edition units are, available sans the extra customization, in play as well – same price.