Bond takes on Bond in 007 car chase mashup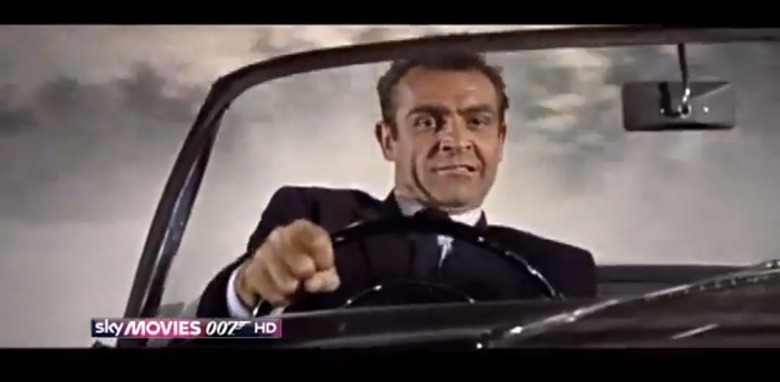 007 is known for his car chases, and Sky Movies UK has gone for back-to-back Bond in a mashup of memorable high-speed pursuits for its latest promotion. The 90 second clip pulls together all six of the Bonds in seven different features, ousting villains and henchmen, and pitting Brosnan against Craig against Moore (and more) in a variety of supercars.
The video is intended to mark the launch of Sky Movies 007 HD, an on-demand offering of all of the Bond films in the UK, advert-free. It's the first time the series has been made available that way, with rivals like iTunes still only offering full downloads for some of the more recent titles.
If you're keeping track of the cars and films, not the pay-per-view, then the video combines footage from Dr No, On Her Majesty's Secret Service, The Spy Who Loved Me, The Living Daylights, Goldeneye, The World Is Not Enough and Quantum of Solace. It stars Sean Connery, George Lazenby, Roger Moore, Timothy Dalton, Pierce Brosnan and Daniel Craig.
Sky Movies 007 HD launches on October 5. Pricing for the individual films has not been announced yet.