Bond. Scape modular seating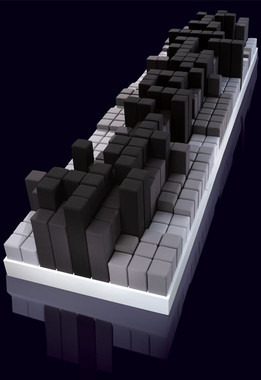 Nothing quite like a nice sit down on a Saturday, and if you're of a geeky mindset then this could be the seating for you.  The work of Bond. multi-disciplinary design collective member Joe Doucet, the Scape Modular Seating System consists of a whole array of pixel-like adjustable columns.  Back trouble?  Tweak the rods up into an upright bench.  Entertaining your latest paramour?  Flatten them down into a slick couch.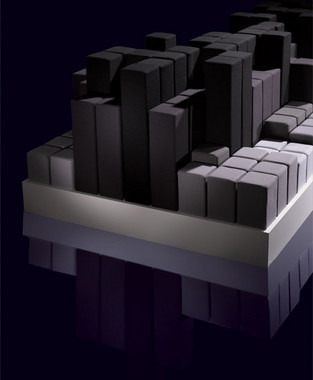 It's constructed around a base separated into a grid.  Into each section, a block of adjustable rods are fitted; they're available in five different heights and different shades of gray.  That leaves plenty of flexibility so you can be pretty sure nobody will have the same layout as you do 
Scape will be on show as part of the Bond. launch party later on this month.  That takes place at New York's Pomegranate Gallery on May 17th, 2008.  No sign of a price for the seating, but expect it to be expensive.
[via technabob]