Boeing Sends First 787 Dreamliner Aircraft To ANA In Japan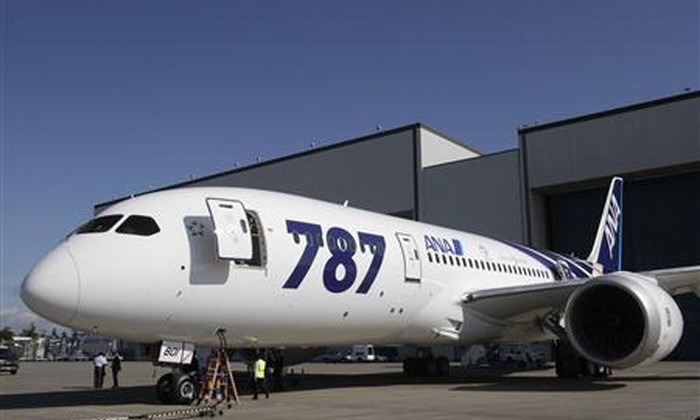 Boeing has just signed and hand delivered the first ever 787 "Dreamliner" aircraft to All Nippon Airways in Japan. We can't really say hand delivered because this aircraft is simply massive. It's so big in fact, that they've even announced it twice. Bringing years of aircraft technology from Boeing into one of the biggest, and most technology filled planes to date.
Boeing handed over a ceremonial key to ANA executives today after a nearly three year delay. The new 787 is the first commercial airliner built using carbon fiber for its strong, and lightweight capabilities. The "Dreamliner" is also the widest commercial jetliner on the planet offering all sorts of additions to passengers. From way more space giving a comfortable ride, larger windows, bigger storage bins for luggage and more. We even told you back in September Boeing's plans to use Google's Android OS for touchscreen LCD devices behind every seat — making this ride comfortable, and enjoyable both.
This new wave of carbon fiber jetliners are quieter for passengers, lighter, and use much less fuel. We could go on for a while regarding all the technology in these new aircraft's as they've managed to pack quite a bit onto these massive jets. Boeing is said to deliver 12 more by March, 2011, and eventually fill the order of 55 of these 787 "Dreamliners" for ANA. The aircraft is said to enter service starting in November over in Japan. Who wants to give it a try?
[via Reuters]