Boeing To Use Android For In-Flight Entertainment Systems On 787 Dreamliner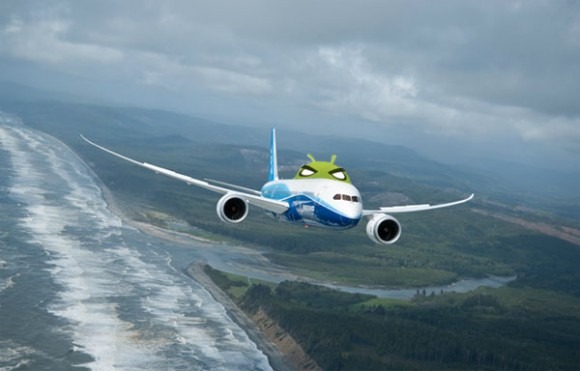 Android is one of the most popular mobile operating systems on the planet and is in a bunch of tablets and smartphones that consumers enjoy. You can get access to all manner of different content on the operating system thanks to the ability to stream content. Most commercial aircraft on the market today already pack in internet connectivity during flights. Combine that internet connectivity with Android-based servers and screens on the aircraft and you have the makings of an enjoyable flight.
Boeing has announced today that it has picked Android to be the operating system for a server installed on the 787 Dreamliner and to power the screens in the back of every seat on the aircraft. That means that the passengers will have access to video, apps, and more right on their seat backs. The screens in economy class will have touch control.
In the larger seats of the business and first class compartments, the screens will not be touch based because the screens can't be reached. Testing is reportedly going on with Panasonic, the company building the screens, using gesture control. It's cool to see Android get the nod for one of the largest commercial aircraft around that also happens to be one of the most tech packed.
[via Android Community]