Bob Sagat confirmed to return for Netflix's Full House reboot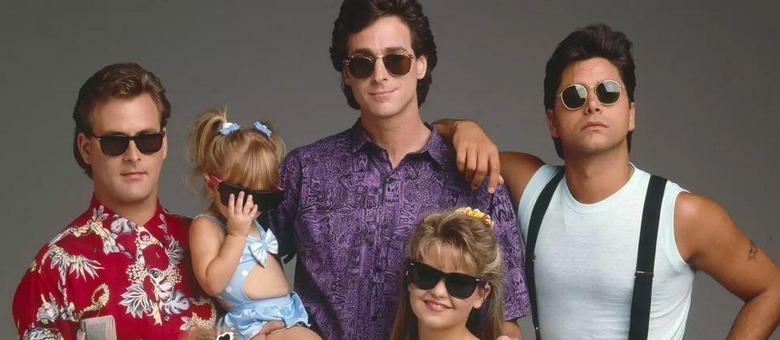 With Netflix confirmed to be making a reboot of the popular 90's sitcom Full House, the last few weeks have been filled with questions about which cast members would be returning. When it was announced that Fuller House (yes, that's the real name, but it'll make sense in a minute), would be premiering in 2016, most of the original cast was said to be taking part, including John Stamos, who played Uncle Jesse. Now the last holdout, Bob Sagat, has revealed that he will be reprising his role of Danny Tanner, the ever optimistic father from the original show.
The announcement was actually made on Twitter by Stamos, who is also acting as producer for Fuller House. He mentioned that the show's perfect reunion in now complete. Except for Mary-Kate and Ashley Olsen, that is, who've said they won't be returning to play youngest daughter Michelle Tanner.
Last but not least-best piece of casting yet. The great @bobsaget will be joining our show on @netfilx – this completes the perfect reunon!

— John Stamos (@JohnStamos) May 29, 2015
How did you get this information? Kidding! Love you Jesse! https://t.co/dj5VKlCRqR

— bob saget (@bobsaget) May 29, 2015
All of the other original actors have signed on to be in the show, however, Dave Coulier, who played Uncle Joey, has only committed to appear in one episode as of now. Meanwhile, Cameron Candace-Burr (DJ Tanner), Jodi Sweetin (Stephanie Tanner), Andrea Barber (Kimmy Gibler), and Lori Loughlin (Aunt Becky) will all be present.
Fuller House is said to begin airing on Netflix sometime next year, starting with a 60-minute Full House reunion special, followed by a standard 13-episode run. The sitcom is described as focusing on the now-grown up oldest daughter DJ Tanner-Fuller (see, that's where the name comes from). She will be left pregnant after her husband dies, and, echoing the original series with Danny and his brothers, her sister Stephanie and best friend Kimmy will move in to help with parenting.
SOURCE John Stamos/Twitter