Netflix confirmed in order for 'Full House' spinoff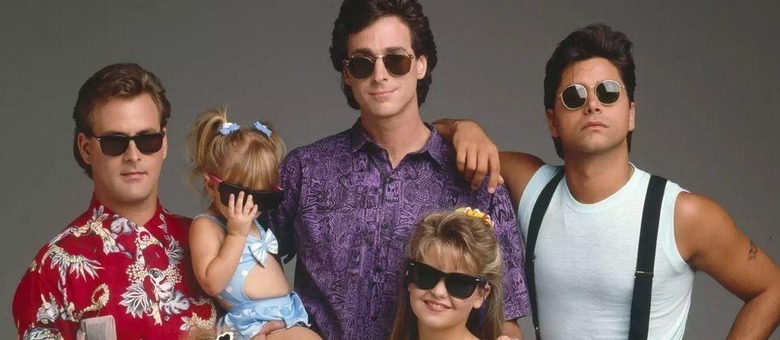 Earlier this month, an anonymous source surfaced saying Netflix was toying with a spinoff of the 90s sitcom Full House, and that if the rumored series came to fruition it would be called Fuller House. The sources had made it sound like the reboot was a near-deal, and now a few weeks later it has all been proven true with an official announcement: Netflix is bringing back Full House in 2016, and some of the original cast members will be coming with it.
The official announcement didn't come from Netflix (not yet, at least) — it came from John Stamos during an airing of Jimmy Kimmel Live. According to Stamos, the show's original cast will be getting together for a 60 minute reunion special, and that'll be followed with a 13-episode run of Fuller House ordered by Netflix.
The new show, as we'd previously heard, will center around a now-grown up DJ Tanner-Fuller working as a veterinarian in her hometown of San Francisco. It'll have familiar plotlines from the original series — DJ's husband will die while she's pregnant, she'll be left a single parent, and her sister Stephanie and her friend Kimmy will move in to help raise the kids.
Stamos is producing the series and he'll serve as a guest star. Saget, Coulier, and Laughlin reportedly are also looking into taking back up their roles, and the Olsen twins are said to possibly be back for a cameo appearance, though that latter part is said to be in talks at this point.
SOURCE: /FILM