B&O Play Earset gives classic headphones a Bluetooth reboot
Bang & Olufsen is giving its iconic Earset headphones and wireless update, with the new B&O Play Earset Bluetooth promising to cut the cord to your smartphone. Based on the original design for the wired version, created in the 90s by B&O's Anders Hermansen, the new model eschews a 3.5mm plug for Bluetooth streaming instead.
The Danish company also called upon the talents of one of the original sound engineers for the first-generation Earset. Now B&O's Executive Sound Engineer, Knud-Erik Lauridsen was tasked with making the headphones' design compatible with wireless technology. That includes some architectural tweaks too.
Like the original, each earpiece is designed to sit just inside the inner ear, not push deep into the ear canal. The idea is that you can still hear ambient sound in the process, rather than be fully isolated. It can also be more comfortable to wear for extended play.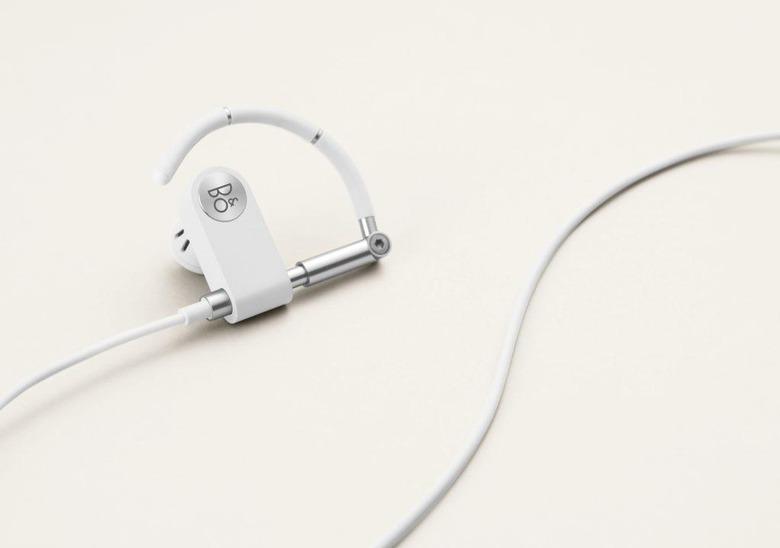 The new Earset Bluetooth uses a 14.2mm speaker with a neodymium magnet. There are twin acoustic vents in the cabinet behind that, along with a bass port. B&O uses digital equalizers in its Bluetooth chipset, and promises up to five hours of battery life.
The piston assembly, meanwhile, uses forged aluminum, with B&O comparing its feel to a hydraulic piston. As for the ear hooks, they get sections of soft rubber for more flexible positioning. Bang & Olufsen uses diamond-cut edges and radially polished surfaces for the housing, and anodization on the other parts for better durability. Altogether, you can adjust them in three directions for a perfect fit.
It's clearly the week for classic headphones to get a wireless revamp. Only yesterday, Koss unveiled a Bluetooth version of its Porta Pro headphones, a legendary design from 1984. Like those, though, the B&O Play Earset isn't entirely wire-free.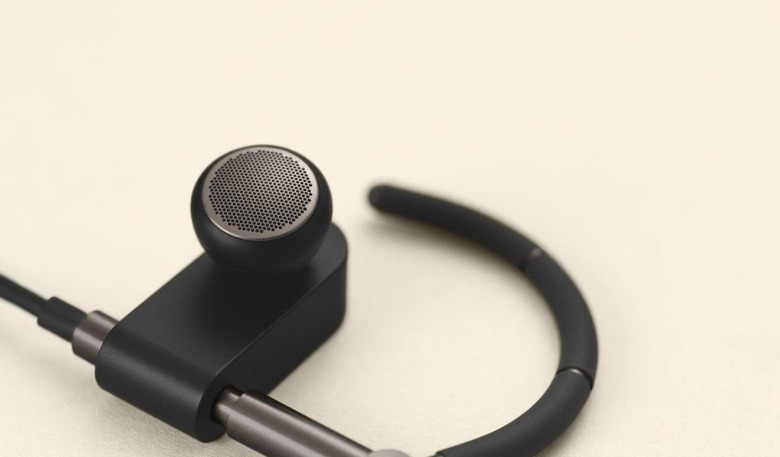 There's still a cable linking the two earpieces, after all, though Bang & Olufsen does put that to good use. An in-line remote has three buttons and a built-in microphone, and is finished in the same anodized aluminum. It can be used to answer and end calls, as well as to trigger Siri or the Google Assistant depending on whether you're paired to an iOS or Android device.
Two finishes will be offered, Graphite Brown and White. B&O says the Play Earset will go on sale this week, priced at $299.