B&N NOOK GlowLight 3 takes on Kindle with new Night Mode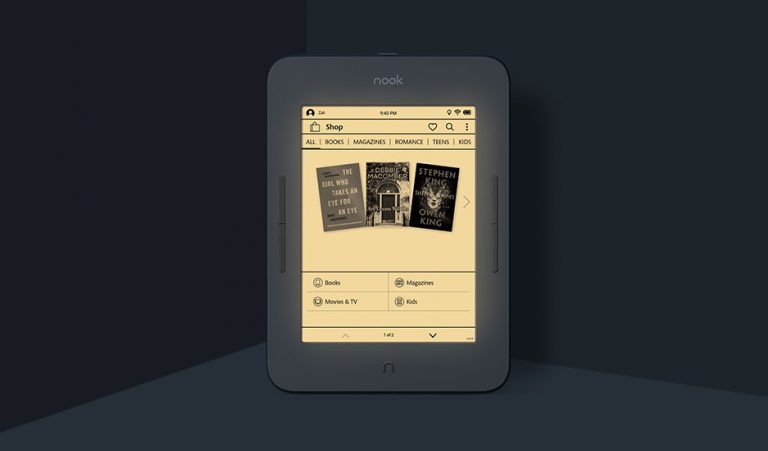 You may have thought Barnes & Noble's NOOK range of ereaders was dead, but the bookseller has made a surprise new addition to the range, the NOOK GlowLight 3. Following on from 2015's NOOK GlowLight Plus, the new ereader eschews LCD touchscreen and broad tablet functionality, unlike B&N's more recent models, and instead goes back to an e-paper display. That's paired with an always-on ambient lighting system, that can change light tones depending on when you're reading.
The NOOK GlowLight 3 itself isn't exactly going to set the world alight with its industrial design. A 6.93 x 5.0 x 0.38 inch slab, it's fronted by a 6-inch display running at 300 dpi and with a glare-resistant and fingerprint-avoiding coating. It's flanked by physical page-turn buttons.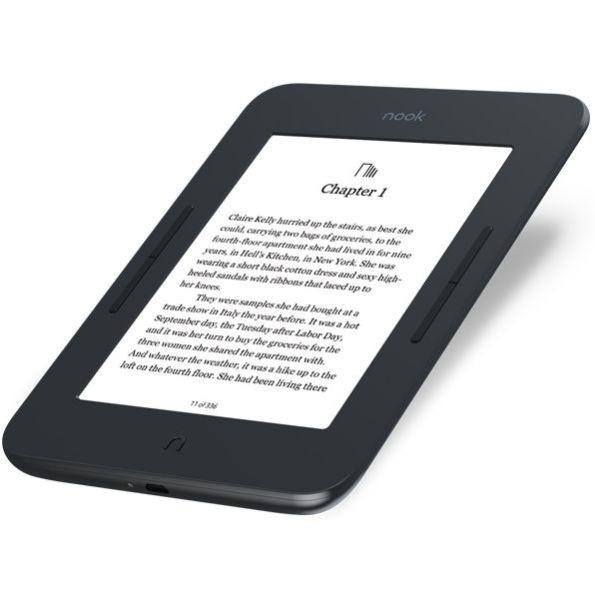 While the screen itself uses B&N's lighting system, what's interesting is the choice of color tones. As well as a more typical white light, as we've seen proliferate on ereaders, the NOOK GlowLight 3 also has the option of a warmer light tone, which B&N says is easier on the eyes if you're reading at night. You can activate it manually, or alternatively leave it to automatically adjust itself according to the sun's natural progression over the course of a day.
Inside, there's 8GB of storage, and you can download ebooks and digital magazines via the ereader's WiFi a/b/g/n connection. NOOK users get free WiFi access both at Barnes & Noble physical bookstores – if there's still one near you, that is – as well as through AT&T WiFi hotspots. Battery life is up to 50 days of reading, though that's based on 30 minutes of reading each day, with wireless shut off and the GlowLight at 80-percent brightness. It recharges via microUSB.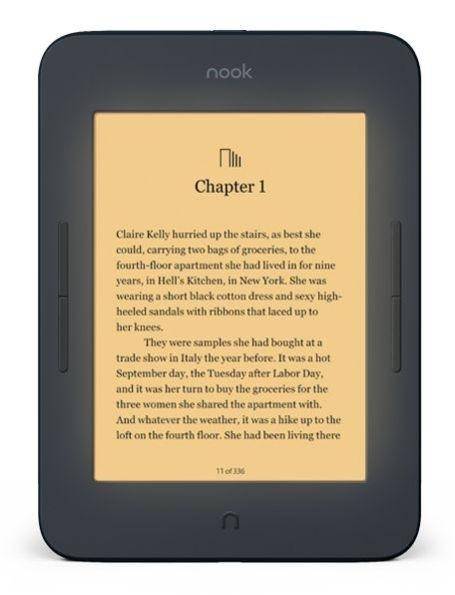 It's fair to say that Barnes & Noble's NOOK journey hasn't been smooth. The company's attempt to eclipse Amazon's Kindle line-up failed to make a long-term splash, and in 2014 the company spun off the NOOK business entirely to try to make it a standalone concern. Months later, it bought back the shares in the company, but has continued to struggle with sales.
This $119.99 NOOK GlowLight 3 goes up directly against Amazon's Kindle Paperwhite, which has roughly the same specifications (though half the onboard storage) but, while its screen is illuminated, lacks the clever tone-adjusting system that Barnes & Noble has. However, Amazon offers a cellular version of the Kindle Paperwhite, which allows for ebook downloads away from WiFi, albeit for a more expensive price.
Whether B&N's GlowLight advantage pans out remains to be seen. The NOOK GlowLight 3 is up for preorder now, and is expected to ship on November 8.
MORE B&N