BMW Z8 owned by Steve Jobs heads to auction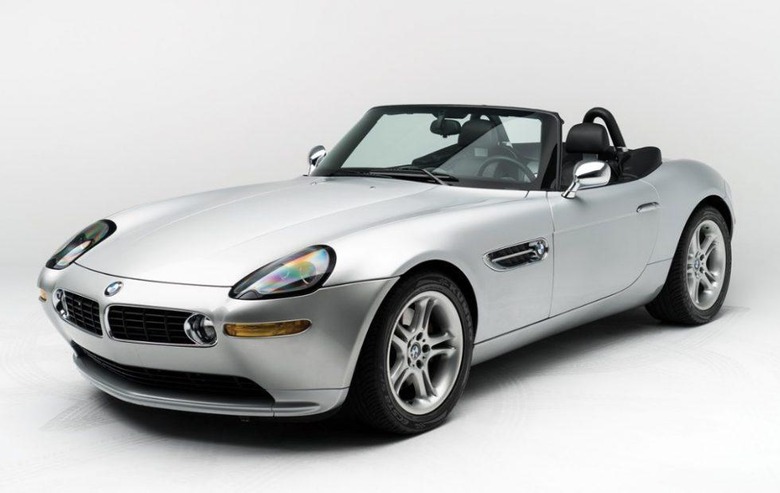 There have been many auctions for items connected to Apple co-founder Steve Jobs since his passing in late 2011, including a number of early Apple computers, as well as various personal goods owned by the technology visionary. But the latest item could be one of the more sought after due to its existing status as a modern collectible. RM Sotheby's will soon be auctioning the 2000 BMW Z8 that was once owned and driven by Jobs.
The Z8 was only produced by BMW in limited numbers starting in 2000, and with almost 400 horsepower the convertible was a noted example of new engineering technologies that the German car maker would use in models to follow. Jobs was the original buyer of this Z8, receiving the car in October 2000 in his signature colors of titanium silver and a black leather interior. [Update: the car was delivered to Jobs in 2000, not 2008; we apologize for the typo]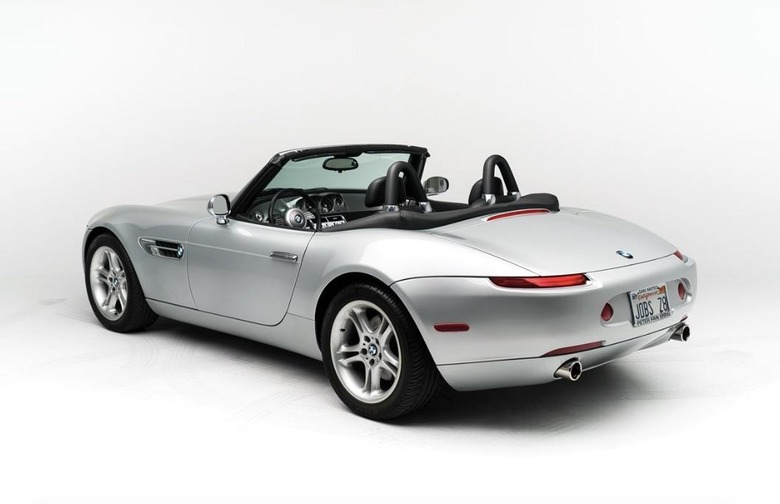 RM Sotheby's history of the car notes that Jobs was encouraged to buy the Z8 by Oracle CEO Larry Ellison, who told the Apple co-founder that it was reflective of his own tastes and a pinnacle of modern automotive engineering. Jobs eventually sold the car in 2003 to the second owner, who then sold it in 2004 to the third owner, a tech executive. In 2006 it was then returned to the second owner (making them the second and fourth), who has kept the vehicle since then.
Despite the handful of owners over the last 17 years, the Z8 has only 15,200 miles on the odometer, and it comes with a number of original accessories, including the hardtop, car cover, keys, navigation CDs, owner's manuals, and, most interestingly, the BMW-branded Motorola cell phone that came with purchase. While it's said that Jobs hated the Motorola phone, another aspect adding to the vehicle's value is that it includes several documents that reflect his ownership, like service invoices and the California registration. This is rare as Jobs was known to protect his anonymity by preferring not to register his cars.
RM Sotheby's expects Jobs' Z8 to sell for somewhere between $300,000 and $400,000, far below the $1 million-plus prices for other exotic cars going under the hammer, but for Apple fans and Steve Jobs collectors, this could be much more valuable.
SOURCE RM Sotheby's