BMW X3 xDrive30e is a plug-in hybrid SUV made in America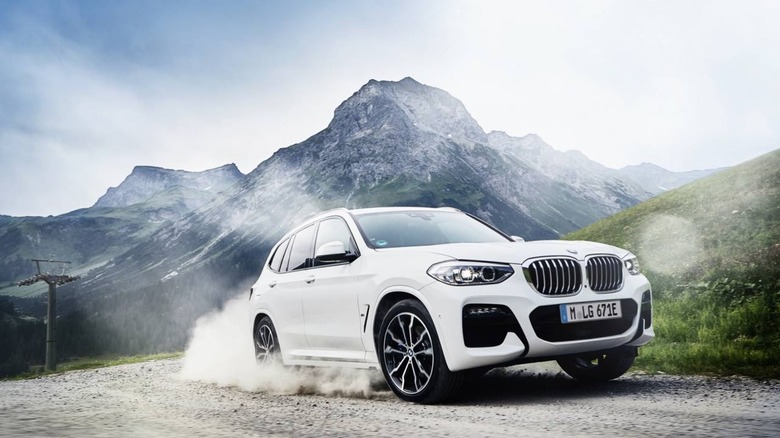 BMW is adding a plug-in hybrid version of its X3 compact crossover, with the BMW X3 xDrive30e promising all-wheel drive along with the ability to motor on just electric power alone. The latest iteration of the X3 range comes ahead of a fully-electric version of the crossover, which BMW says will be available alongside conventional ICE and PHEV models.
In the case of the X3 xDrive30e, BMW has used a familiar gas engine. It's a 2.0-liter twin-turbo 4-cylinder, good for 184 horsepower on its own, paired with 8-speed Steptronic transmission.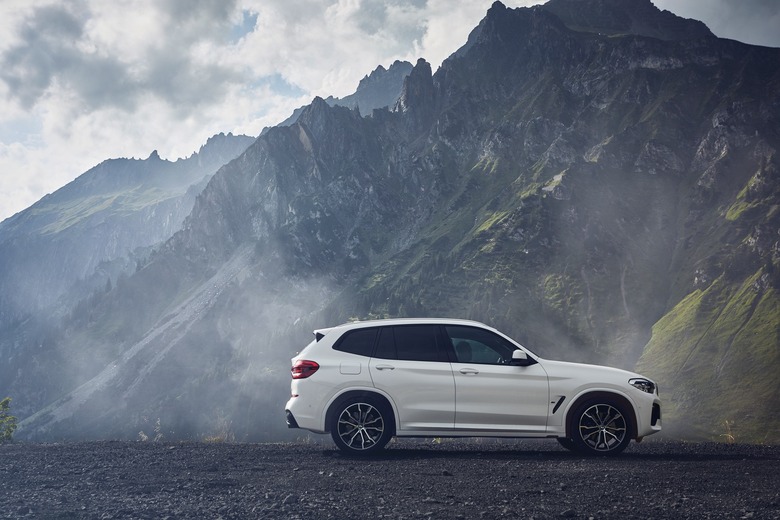 Into that gearbox, BMW's engineers have integrated the SUV's electric motor. That contributes a further 109 horsepower. In total, you're looking at 292 hp from the drivetrain altogether, while the maximum torque overall clocks in at 420 Nm, or around 310 lb-ft.
The result, BMW suggests, is a 0-62 mph time of 6.1 seconds. Top speed is 130 mph.
There'll be a variety of different ways to drive the X3 xDrive30e, depending on whether you're prioritizing frugality or performance, or just want to leave the whole thing to BMW's systems. All-wheel drive is permanently engaged, BMW's xDrive shifting the power front to back depending on where there's the most grip. Interestingly, that works even in electric-only mode.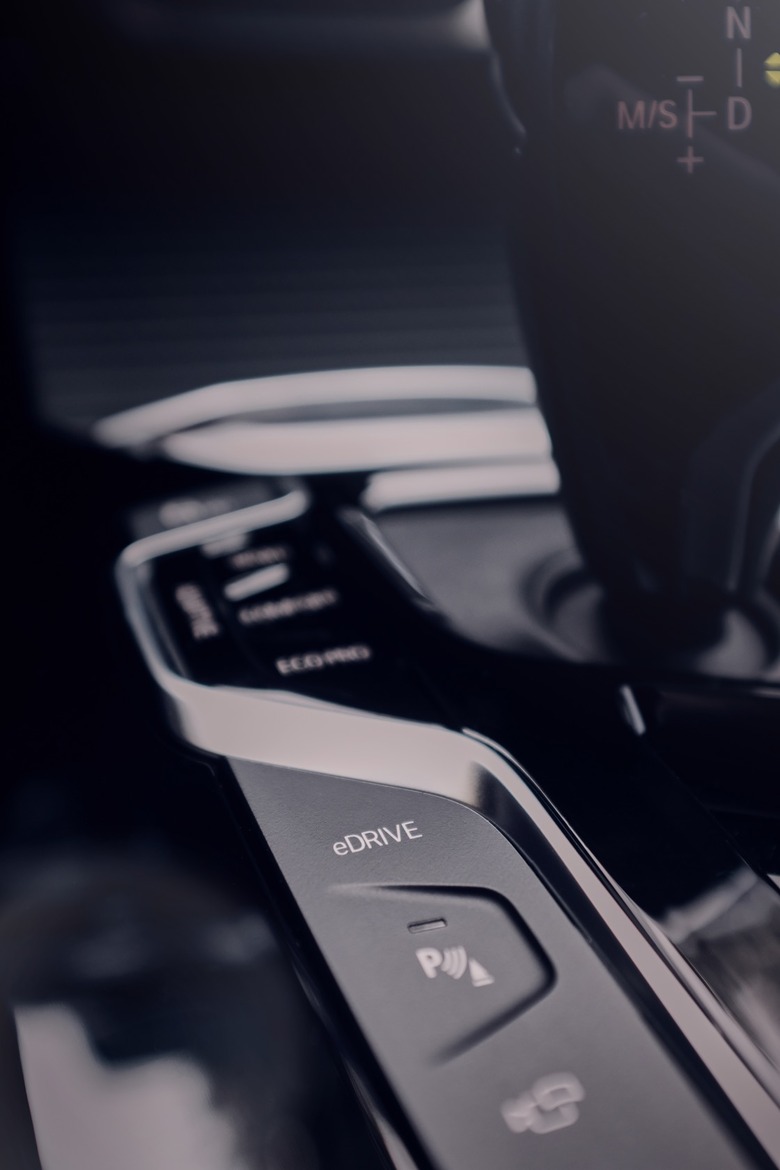 That's dubbed MAX eDrive mode, and it's turned on via a dedicated eDrive button on the dashboard. You'll be able to drive at up to around 83 mph on electric power alone, though range is expected to be "close to 20 miles" in the US, BMW says. On the European WLTP test cycle, which is typically easier going on EVs, the automaker is quoting 51 to 55 km (32-34 miles).
Switch to Auto eDrive, and the X3 xDrive30e will selectively operate in EV mode at up to 68 mph. However it will also switch on the combustion engine at higher speeds, or when more power is required. A Battery Control mode can stop the SUV from using the battery power that's currently saved, so that it can be held in reserve for urban driving, for example.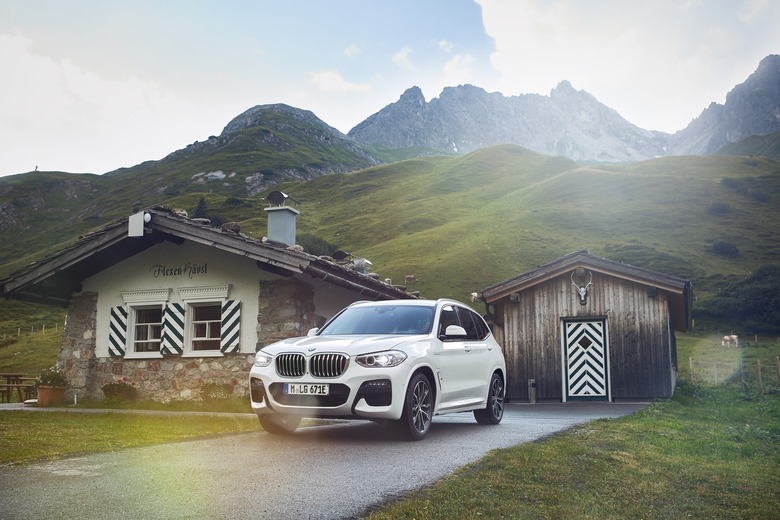 The 12 kWh battery itself is stored under the rear seat, while the gas tank is above the ear axle. BMW says that has meant the new X3 xDrive30e is only slightly down on cargo space compared to its gas-only counterparts. The rear seat still has a 40/20/40 spilt, expanding the trunk from 450 liters to 1,500 liters.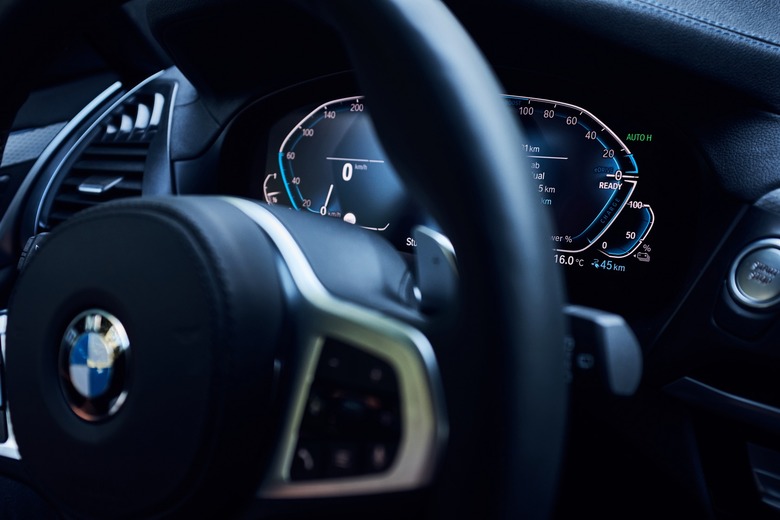 As for charging, a Level 2 connection should get the X3 xDrive30e fully topped up in under six hours, BMW says. With a BMW i Wallbox, that drops to 3.5 hours. Using BMW's Connected App, there'll be remote control over things like charging, turning on the auxiliary HVAC system to heat or cool the SUV on external power, and locating charging stations along a route.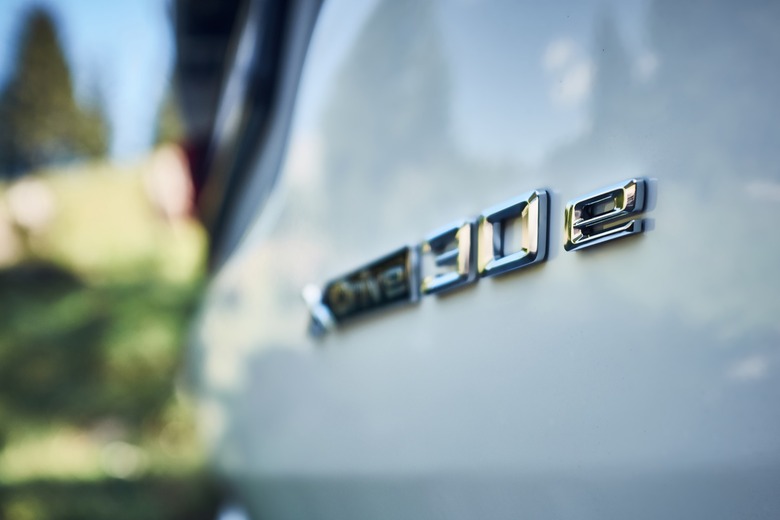 Unusually for a PHEV, BMW is also offering the same array of options for the new X3. That means things like Adaptive Suspension, Variable Sports Steering, and the M Sport Brake System, for those wanting a sportier hybrid, while inside there'll be options like a head-up display, adaptive cruise control, BMW Driving Assistant Plus, and the parking assistant. A tow hitch that electronically deploys and stows will be available too, with the X3 xDrive30e rated for over 4,400 pounds.
Production of the new BMW X3 xDrive30e will kick off from December, at BMW's Spartanburg plant in the US. Worldwide availability is expected from Q1 2020, with pricing to be confirmed closer to that point.