BMW talks wireless charging for its EVs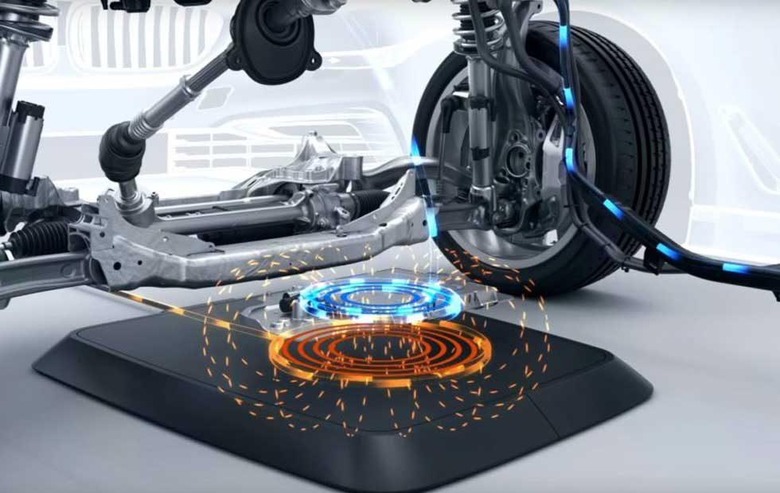 We can all agree that one of the most annoying things about keeping modern gadgets topped off is having to mess with wires. This is one reason why smartphone makers like Apple are integrating wireless charging into their devices. The recently released iPhone 8 smartphone has wireless charging capability for instance. Perhaps even more annoying than plugging in gadgets is the need to plug in cars for EV drivers.
BMW wants to end that need to handle cords and charging manually. The company has a new video that explains wireless charging for its cars. This is hugely important for the autonomous EV future where there may not be a person around to plug the car in. BMW has announced that the new 5 Series plug-in hybrid will have an optional wireless charging system starting in 2018.
The BMW system is similar to wireless charging system used for phones and other devices on the market now. BMW will use a base pad with an integrated primary coil meant to be installed in a garage or outdoors. A secondary coil will be built into the bottom of the vehicle. The electricity will flow between the two wirelessly and can charge at 3.2 kW.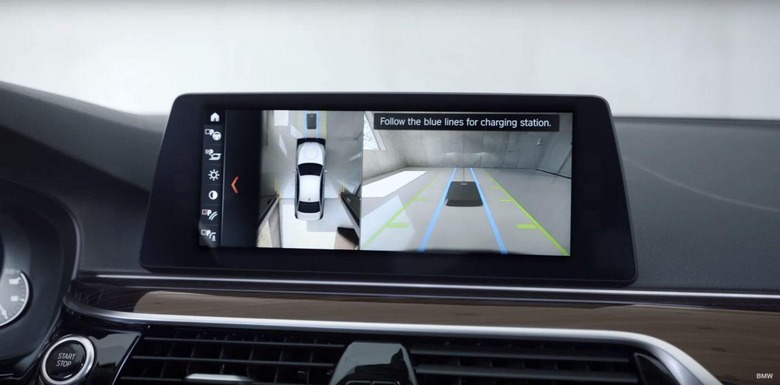 That is certainly much slower than the fastest plug-in chargers, but for a hybrid that doesn't have a massive battery pack the charge time should prove usable. Word is that the battery in the 5 Series plug-in hybrid can recharge in about 3.5 hours at that rate. That car will have a 9.2 kWh battery pack and an electric driving range of 29 miles on battery alone.
The combustion engine in the car is a 2.0L turbo gas engine to keep you going after the electricity runs out. Presumably this wireless charging tech will make it into future BMW EVs and hybrids. With some tweaks for faster charging this could be a game changer for EV buyers.