BMW has 670HP plans for ubiquitous plug-in hybrids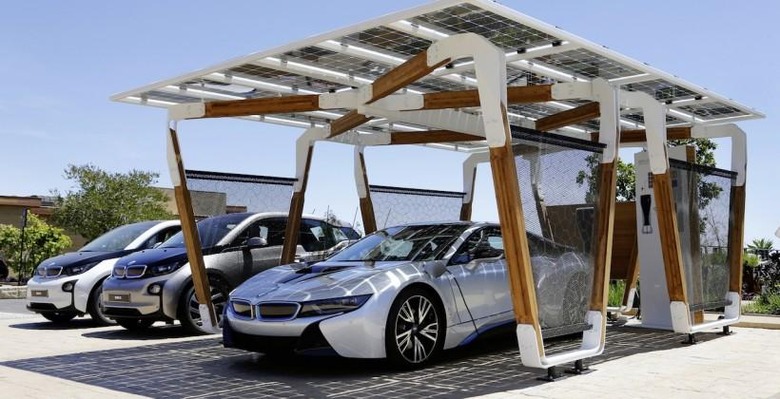 BMW will distill the electric hybrid drive offered in its i8 eco-supercar and unusual i3 city car for its mainstream models, with the German company revealing plans to offer plug-in hybrid versions of every car. Kicking off with a 3 Series plug-in hybrid prototype set to be shown off in Miramas, France, and then spreading across the rest of the marque's line-up over the long term, the technology will see a battery-powered electric drivetrain paired with a frugal gas engine, the latter used as a range extender. However, BMW is also promising less time with that extender active.
The goal, BMW says, is to stretch out the amount of time that can be spent driving solely on electric power. That'll include more efficient batteries and electric motors, but also an increase in core power: BMW says Power eDrive models will have twice the battery power and "much more" grunt in the engines.
In fact, more than 500 kW combined outputs – equivalent to more than 670 HP – are promised, with 20 kilowatt hour batteries to power them.
The result will be far greater range as well as what BMW insists won't be a cut in driving dynamics. The current i8 can manage around 23 miles in a best-case scenario in all-electric mode; future Power eDrive models, BMW says, could extend that to as much as 62 miles.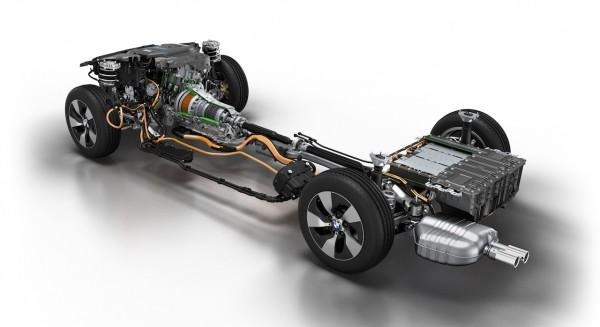 BMW's first implementations will borrow the same technology as used in the i3 and i8, with a four-cylinder TwinPower Turbo gas engine. There's no word on what sort of range the prototype might manage at this stage.
Key to the firm's strategy is a modular system for plug-in hybrids. The component-sharing approach will mean production lines at the BMW Dingolfing plant will be able to produce multiple types of battery pack for different models simultaneously.
Although there's no small degree of commitment to plug-in hybrids from BMW, it's not the only technology the Germans are considering. Fuel-cell systems are also on the roadmap, potentially to cater for those drivers needing longer range.
BMW inked a fuel-cell development agreement with Toyota in early 2013. Toyota will launch its 2016 Mirai fuel-cell sedan in the US next year.
Meanwhile, BMW and Tesla have also held informal talks, which Tesla CEO Elon Musk has said covered topics including battery development and shared charging infrastructure.